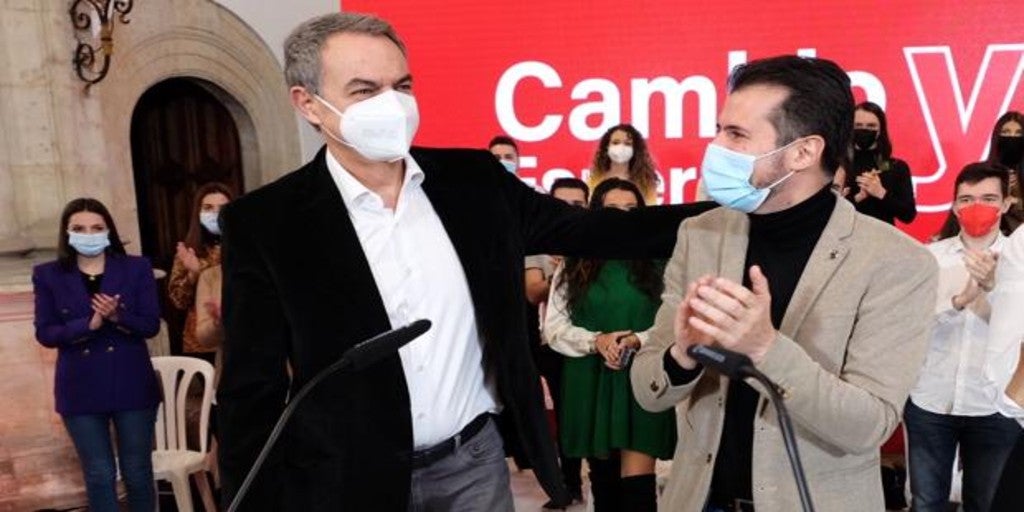 Tudanca promises a council for Innovation and Economic Development to be "at the forefront"
SALAMANCA
Updated:
Keep

The general secretary of the PSOE in Castilla y León and candidate for the Presidency of the Board, Luis Tudanca, has announced today that if it wins the elections on February 13, it will create an Autonomous Council for Innovation and Economic Development. It would be chaired by the head of the regional Executive, with the help of Social Dialogue agents, the participation of companies, universities and technology centers. "For all of us to make the great transformation that places us in the future, that places Castilla y León at the forefront of the change in the economic and productive model of our country", he pointed out.
This has been advanced in the closing of the II School of Government of the PSCyL in Salamanca, where He has also talked about the approval of a fund of 163 million euros to help the self-employed and to companies, as well as the launch of a public financial institution "to coordinate and promote all the economic promotion instruments" that are needed "to promote growth, job creation, digitization and to create quality employment and worthy", he explained, collects Ical.
He also recalled some measures already announced, such as his goal of reaching three percent of GDP in spending on innovation and development, as well as the package of tax incentives in rural areas to create population a plan to revitalize the mining basins "That it put additional funds for the just transition in Castilla y León."
"New Machinist"
The general secretary of the PSOE of Castilla y León has affirmed in his speech the ideas that were proposed in the first School of Government three years ago, because "almost the only thing that passes is time, everything else remains the same, what we claimed then today It's still as relevant as then." In this sense, he criticized that "the coherence of the Popular Party does not change either." «Three years ago we denounced that the PP was voting against the rise in the minimum wage, and they were already saying that Spain was going to break. Not only has it not arrived, but two years after a pandemic and a very harsh crisis, today Spain is growing and has jobs.
Tudanca has assured that "the PP in these elections could be presented with the electoral program of 1987, we have not made any progress, they continue to make the same promises." Because, has considered that they cannot "let this train pass" and that "this train needs a new driver". The elections are "inopportune and irresponsible" for the candidate, although he has considered that "they have given the Castilian and Leonese an opportunity" to build "a project of their own."
The candidate has recalled the "failed government" between Mañueco and Igea and has claimed the socialist political school "of respect, the one that believes in the general interest, humility, the one that puts citizens before any partisan interest."
Reference-www.abc.es