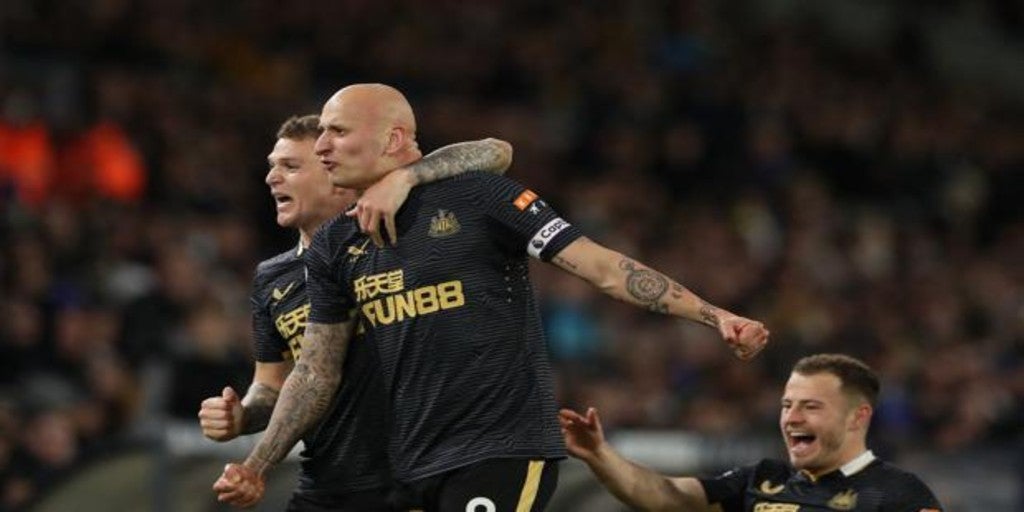 The richest team in the world wins its second game of the season
Updated:
Keep

They say that money does not bring happiness. Something similar happens to Newcastle United, which despite being the richest team in the world, backed by a fortune of 320,000 million euros, is struggling not to be relegated this season in the Premier League. This afternoon, those from the north of England won the Leeds United (0-1), their second win of the season, a statistic that is flatly opposed to the aspirations that their owners sell, who for months have promised millionaire signings for a project that, at the moment, is not so much.
When last October an investment fund linked to the royal family of Saudi Arabia bought the team for a figure close to 350 million euros, Europe panicked.
The new owners, since their arrival in the city, promised an unparalleled transfer investment to reverse the unstable sporting situation. Before his arrival, the team had not won a single game (three draws and five losses). After the purchase and after Leeds' home victory today, the 'magpies' add up two wins, six draws and seven losses. Disturbing numbers that have at least helped them get within a single point of leaving the relegation places.
Despite the fact that the rumors include names of the most diverse, from Ousman Dembélé (Barcelona) to Jesse Lingard (Manchester United) or Diego Carlos (Sevilla), for now Newcastle has already added two additions in this winter market. Kieran Trippier arrived from Atlético de Madrid in exchange for 13 million euros while the Australian striker Chris Wood it was acquired for 30. Names that seem insufficient to reverse the situation of the team, which has the coffers of the greats but lives in the field like the modest ones.
Reference-www.abc.es