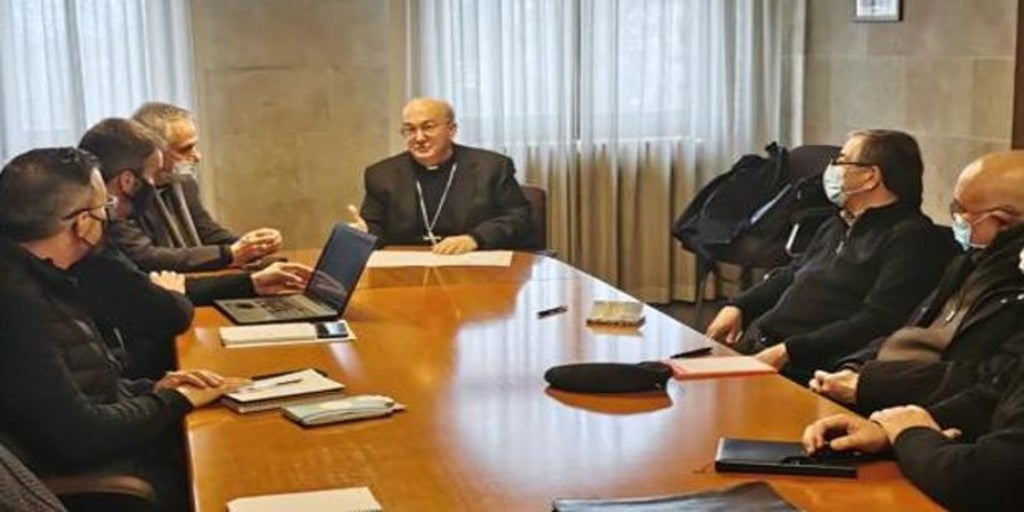 The first steps of Bishop Novell's substitute in the hectic diocese of Solsona
Barcelona
Updated:
Keep

The neighbors and parishioners of Solsona (Lérida) began 2022 knowing the name that would take the place of the controversial Xavier Novell, who left church life last summer in the midst of a huge media uproar over his alleged relationship with an erotic novel writer. It's about the Alicante Francesc Conesa, who was appointed in January, and who yesterday took the first steps in his new destination.
Since the surprise abandonment of the previous bishop, who this November married the writer Sílvia Caballol, the diocese of Solsona has been administered by the prelate of Vic, Romà Casanova. From now on, Conesa's challenge will be to get Solsona to stop relating to the life and scandals of his predecessor, also criticized for his fondness for exorcisms and his favorable views on so-called 'conversion therapies' for homosexuals, a practice that Pope Francis completely rejects.
Conesa arrived in Solsona yesterday from Menorca, her previous destination. As detailed by his new diocese in a brief press release, one of the prelate's first stops was at the diocesan seminary. He also met with the curia and spoke briefly with the workers of the Episcopal palace. Likewise, he took the opportunity to get to know his new home, as well as the offices and the office where he will work from now on.
Later, at noon, Bishop Conesa presided over the meeting of the College of Consultors, where he began to prepare some questions related to his upcoming inauguration as Prelate of Solsona, a solemn act that will take place within several weeks, specifically on Saturday the 12th. of March. In the afternoon, Conesa visited the city's cathedral and greeted some members of the cathedral chapter.
In the evening, the bishop finished his day by returning to the seminary, where he celebrated mass with the priests who reside there. «Bishop Francisco has been very close to everyone and has stated that he is very happy to be the new bishop of Solsona», pointed out the press team of the bishopric. Throughout the day, Conesa also took the opportunity to approach and chat with some residents of this diocese in the midst of an unexpected storm due to the comings and goings of its previous bishop.
Reference-www.abc.es