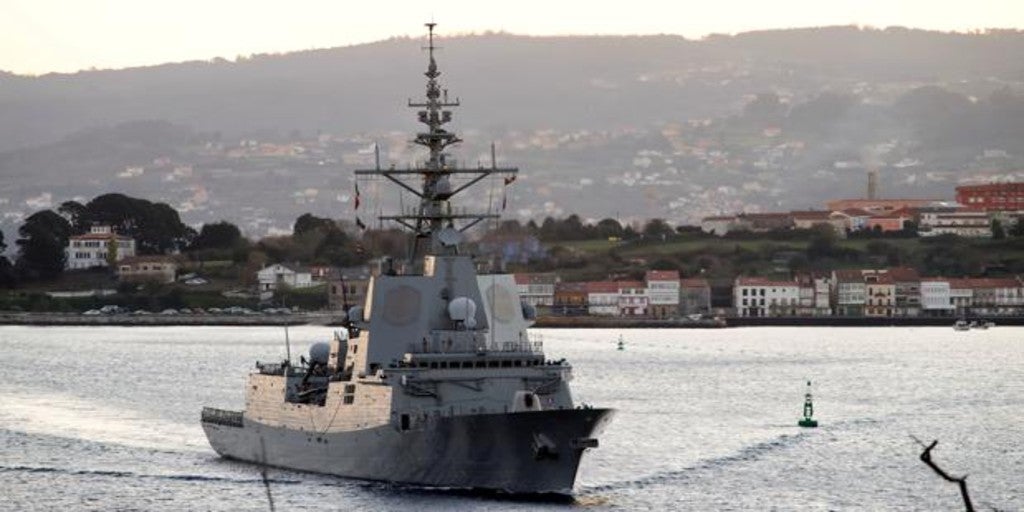 The Blas de Lezo frigate sets sail from Ferrol towards the Black Sea in the midst of the crisis between Russia and Ukraine
Updated:
Keep

the frigate Blas de Lezo It has set sail around 8:30 am this Saturday, January 22, from the Ferrol Military Arsenal, where it has its base, heading for an area of ​​the Black Sea in the midst of a crisis between Russia and Ukraine.
The ship will be integrated into one of the NATO groups, the SNMG-2, in the Mediterranean Sea, in which naval units from the different allied countries are integrated. All this after having had to delay his departure due to a problem derived from the covid tests carried out on the crew, since he had planned to start his trip at 10:00 p.m. on Friday, the 21st.
The function of this group is to provide NATO with an immediate operational reaction capacity in naval scenarios.
The Navy has maintained its presence in these groups for more than thirty years and this departure has been advanced by about three weeks compared to what was initially planned. Thus, the ship plans to enter the Black Sea, an area currently classified as "hot" due to threats of a possible invasion of Ukraine by Russia.
AEGIS combat system
During its integration into this naval group, the third of the F-100 series frigates, built at the Navantia Ferrol shipyard, will contribute to operations by providing a high aerial defense and detection capacity thanks to its AEGIS combat system, manufactured North American, and the SPY-1D multifunction radar, being a multipurpose frigate with capacity for all types of scenarios.
In this new mission, his crew is made up of 220 men and women, among which are an operational security team, made up of members of the Marine Infantry, belonging to the Tercio del Norte, also based in Ferrol, and an SH-60B helicopter that will be embarked at the Rota naval base (Cádiz) , and from there the ship will head to the Mediterranean Sea.
Reference-www.abc.es