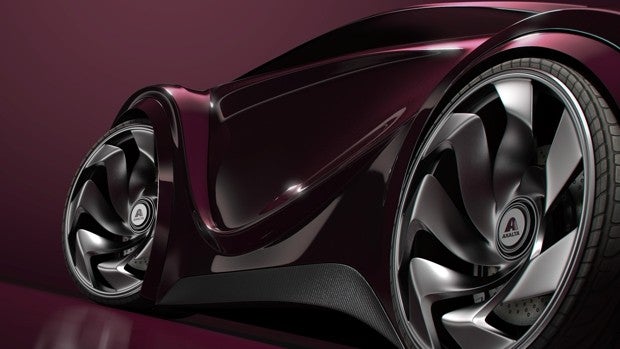 Royal Magenta, the attractive color you will want on your car this 2022
Updated:
Keep

The Royal Magenta will arrive in 2022 on the automotive market to give your next car an attractive and luxurious touch. The robust design has a majestic dark finish, with violet and maroon highlights. In sunlight, this color is reminiscent of red fruits, but when it is night it offers also a dark and mysterious look. Presented by
Axalta Coating Systems, one of the world's leading manufacturers of liquid and powder paints and coatings, have highlighted that this color "offers a new luxurious style that has been optimized for the mobility of the future".
"With innovative mobility sensing technologies and more environmentally friendly water-based technologies, we are helping the mobility industry transition towards increasingly sustainable solutions, electric vehicles and autonomous driving," he explained. Hadi Awada, Global Business Senior Vice President.
Royal Magenta is an attractive color that has been formulated for all types of vehicles and extends the range of colors that allow vehicle detection. This new color is both stylish and functional, and can be detected by radar systems used in autonomous vehicles of any size. Royal Magenta color sophistication builds on Axalta's history of providing luxury finishes to the mobility market and ties to global color trends that convey elegance with an offering of pleasing and festive colors. The burgundy, violet and cherry shades are becoming more and more fashionable in the market. This premium color creates a lush finish reminiscent of a cut jewel.
"This year we have designed a color with a complex appearance that can be applied in a simple way," he said. Nancy Lockhart, global head of color marketing at Axalta. «The design process began by tinting water-based paints with various layer systems to add intensity and color. With sustainability in mind, the final color was achieved with a conventional base coat and a clear coat. It's as easy on the eye as it is easy to apply."
Reference-www.abc.es