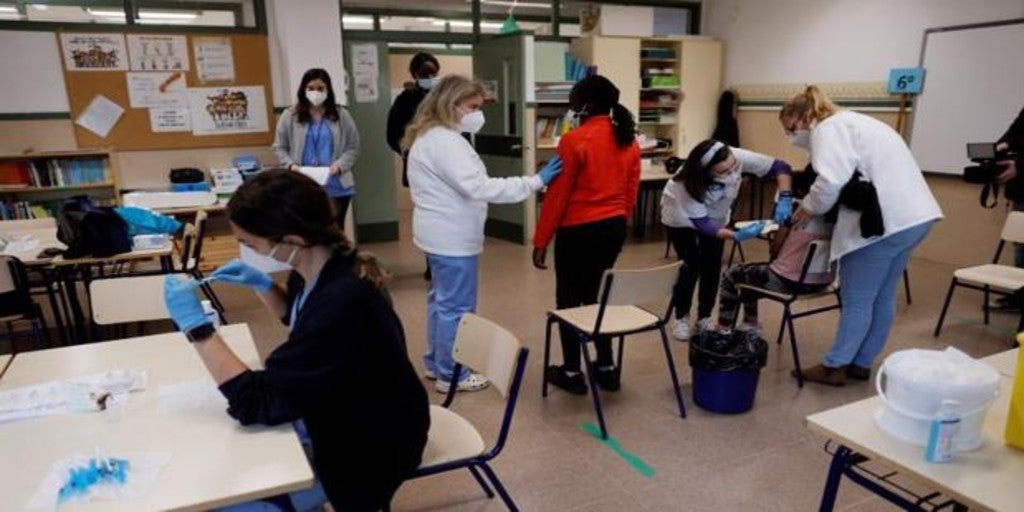 Child vaccination of the coronavirus in Valencian schools is settled in court after several errors
ALICANTE
Updated:
Keep

The vaccination against the coronavirus kids between 11 and 5 years of age in the educational centers of the Valencian Community is pending the pronouncement of the Superior Court of Justice ( TSJCV) next Wednesday, 26 of January, about a complaint filed by a father and lawyer, also supported by three cases of possible negligence for inoculating the drug without family consent this week.
In December, at the start of this Generalitat immunization campaign, Curro Nicolau requested that it be suspended in a precautionary manner while the court determined whether it is in accordance with the law or not, due to the alleged breaches in which it incurred, such as the law of minors, their privacy and others, according to their appeal.
Now, in a few days they have met three mistakes for administering the vaccine without parental consent in Paterna and village -in the province of Valencia- and also in Elche. In one of the cases, moreover, the pediatrician had prescribed that the child not be injected with the medicine because he had cardiovascular problems.
Precisely the "risk to health" is one of the arguments used by Nicolau in his allegations to the TSJCV, which has informed him that there are "discrepancies" in the deliberation on this matter, so it will adopt a resolution at the plenary meeting on the 26th.
pending calendar
According to the calendar announced by the Generalitat, childhood vaccination at these ages could be interrupted or the Administration would have to change your discretion and meet this request to be made in Health centers, as with adults, who now receive the third booster dose.
Thus, in the first phase already concluded, between December 15 and 22, it was organized in special education centers, CIL classrooms, 4th, 5th and 6th grade students, CRA centers
Currently, in the period between January 13 and 28, it is received by all children over five years of age in classrooms of 2nd infant, 1st, 2nd and 3rd grade of primary, and who were not vaccinated in December.
People without authorization or absent from the educational center from January 13 to 28, 2022 will be able to receive their dose from February 7 at the same time as the second doses of people who were vaccinated in December.
In a third phase, the people in this group pending vaccination or completion of their regimen will be summoned to be vaccinated at stable vaccination points. Always, on a voluntary basis, although these errors have made that right questioned, in the complaint.
In any case, a range of eight weeks between first and second dose and it remains to be seen how the final calendar will be after the decision of the TSJCV.
Reference-www.abc.es