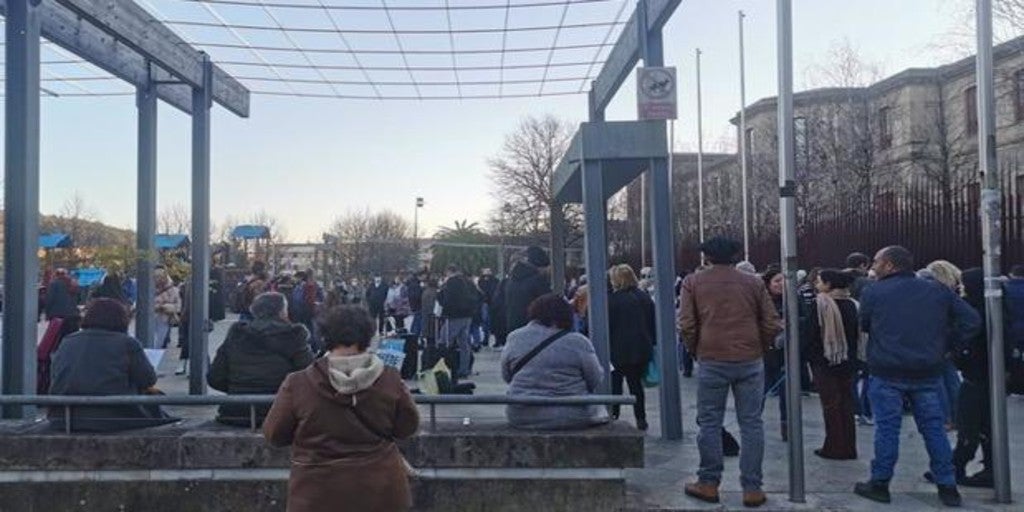 Against the vaccine and the mask: deniers march through Santiago in the midst of the sixth wave of Covid
SANTIAGO
Updated:
Keep

Hundreds of deniers have marched this Saturday through the streets of Santiago de Compostela while launching proclamations contrary to the coronavirus vaccine, the Covid passport and the mandatory use of the mask. The protest, dubbed the 'World Demonstration for Freedom', has been called by various groups, including Doctors for Truth and Police for Freedom, reports Ep.
The participants, most of them without complying with the mandatory nature of the mask in outdoor spaces, have concentrated first in the Praza da Constitución, behind the Galician Parliament. From there, escorted by vans of the National Police, they have started the march through the Ensanche Compostela shouting "Freedom!".
Proclamations such as "children do not touch" have also been heard, despite the fact that several participants have chosen to bring minors to the demonstration; and banners have been seen comparing the president of the Xunta, Alberto Núñez Feijóo, with Adolf Hitler.
The protest ended after 8:00 p.m. in Praza da Quintana, where the organizers offered a speech against a possible compulsory vaccination, against the Covid passport and against measures to contain contagion.
Reference-www.abc.es