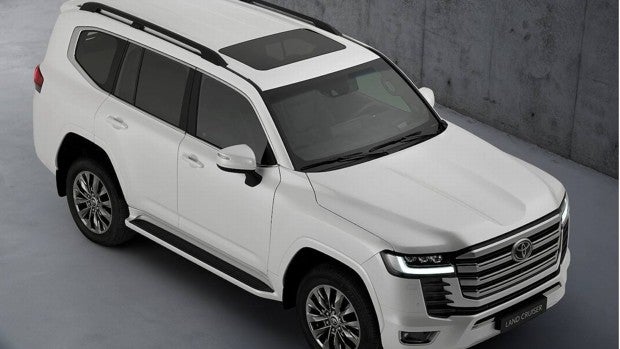 Toyota apologizes in Japan for the delivery period of 4 years for those who buy a Land Cruiser
Madrid
Updated:
Keep

The microchip crisis has had its consequences throughout the world, with vehicle delivery times delayed by several months due to the lack of components for their manufacture. But in Japan the situation is aggravated, in certain models, since their success is extending delivery times by up to four years.
This has been officially recognized through its website by the Toyota firm, who apologizes to his customers since the Japanese interested in acquiring an all-terrain Land Cruiser face a four-year delay.
"Thank you for considering and ordering our vehicle. We sincerely apologize that the Land Cruiser has been very well received not only in Japan but also all over the world, and it is expected to take a long time to deliver after receiving an order.
The delivery time for orders from now on can be about 4 years. We will do everything possible to shorten the delivery time for our customers, and we appreciate your understanding, "explains the Japanese firm verbatim.
through its website.
The manufacturer explains that the delay is not related to the global chip shortage or the supply chain crisis, without delving into the reasons for the delay. However, it justifies that production is slowing down in up to 11 of its factories in Japan due to the increase in Covid-19 infections among its workers and spare parts suppliers.
Last month,
Toyota announced it would extend shutdowns at some of its factories in Japan as it continued to feel the impact of the supply chain issues. The drop in production is estimated at 40%. The firm announces that the delivery time of four years has been calculated according to current production conditions, so as soon as the situation normalizes both in terms of the supply of components and casualties due to the pandemic, the usual delivery times could be recovered.
Launched in 1951, the Land Cruiser is Toyota's best-selling vehicle, with a total of 10.6 million sold as of August last year.
Reference-www.abc.es