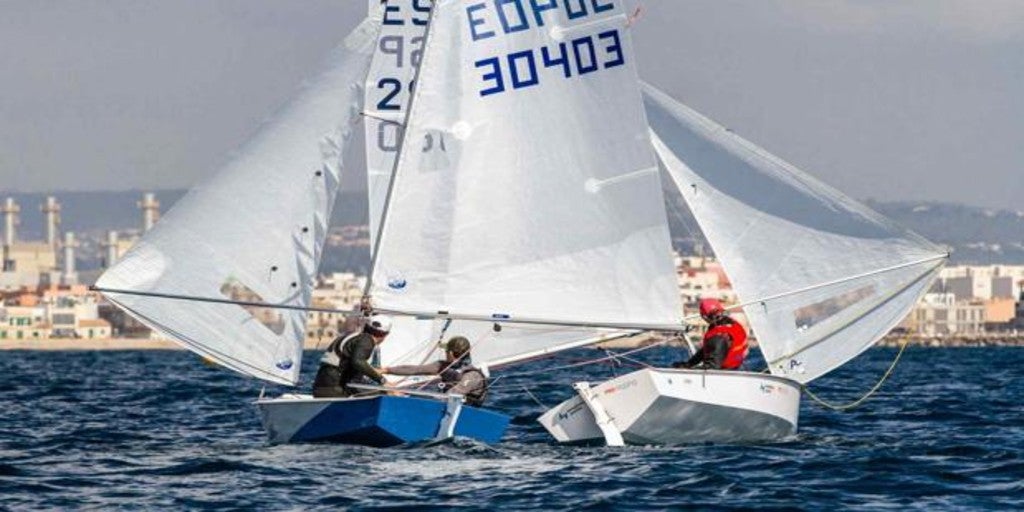 The Snipe Winter Series begins at the Náutico de Palma
Palma
Updated:
Keep

Starting tomorrow, the Real Club Náutico de Palma will host the Snipe Winter Series corresponding to the 2022 season. The competition will initially include the participation of 21 boats and will last until April.
The scoring regattas will be held in the Bay of Palma on January 22, March 5 and 26, and April 23.
The organization has foreseen the dispute of a maximum of 16 tests (four per day, of about 25 minutes each) and the possibility of discarding the four worst results if this program is fulfilled.
The inaugural test will take place with winds of no more than 11 knots from the north component, according to the weather report. The warning signal for the first departure is scheduled for 11:00.
Víctor Pérez and Juan Carlos Serrano, from the San Antonio de la Playa Maritime Club, were the winners last year.
CLASS ON THE RISE
The Winter Series have helped in recent seasons to promote the regattas of Snipe, a boat that is at the origin of the love of light sailing in the Bay of Palma (the great competitions of the 50s and 60s in the RCNP were of this class) and that today is still valid throughout the world.
Hugo Ramón, sailing member of the Real Club Náutico de Palma and one of the participating shipowners, highlighted the incorporation of five new crews representing the organizing entity, two of them entirely female.
"Our goal is for the Snipe to become the reference dinghy sailing boat for those sailors who, once their youth stage is over, decide not to compete in Olympic classes but want to continue doing so at a high level", affirms Ramón, who is confident that the RCNP women's and youth team will arrive in "good shape" to the Spanish Snipe Championship that will take place at the club next October.
"Our intention is to request the World Cup for 2028, coinciding with the 80th anniversary of the RCNP", Has revealed.
Reference-www.abc.es