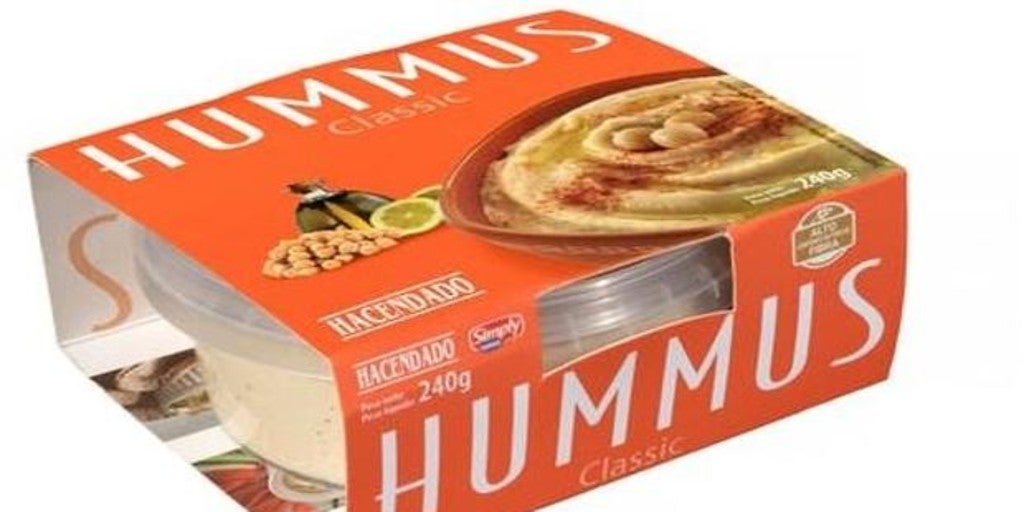 The origin of Mercadona hummus: a Greek recipe from 1974
VALENCIA
Updated:
Keep

Mercadona has introduced in recent years the mass consumption of hummus in Spain with a Greek recipe dating back to 1974. A classic and simple preparation from the Middle East, very popular in Mediterranean countries, where the company chaired by Juan Roig found the key to success.
Mercadona's hummus is produced in a factory in the Barcelona town of Rubí, but under the direction of Georgios Stavrakaki, a Greek who is in charge of Rensika, provider of one of the main claims on the shelves of the chain that leads commercial distribution in Spain.
In recent days, the Valencian capital company has suffered the effects of the true measures, which are the biggest of lies.
The brand's hummus Simply Geek It is still available in the Mercadona assortment, both in its physical supermarkets and in the online sales channel.
Mercadona has withdrawn for reasons of internal organization not disclosed by the company the format of its 480-gram hummus, but maintains the 240-gram format at the same price per kilo, as announced by the company in its official profiles in the face of a barrage of questions from network users social.
Specifically, the hummus Simply Geek It is available in the section of cold prepared dishes for a retail price of 1.1 euros and continues to sweep the Mercadona shelves.
The secret of the product is in its flavor and in the word of mouth of consumers of Mercadona that prove it and recommend it, beyond the classic rankings. Every year, the Valencian supermarket chain designs new references hand in hand with its "bosses", as customers are called in the company's internal jargon, in its co-innovation centers.
The ingredients of the Mercadona hummus
Georgios Stavrakakis, director of Rensika and specialist supplier of Mercadona, hit the key. The owner of Rensika is 65 years old and since he was seventeen he has had in his possession the hummus recipe with which he has managed to make a fortune.
This Cretan has been producing in the Spanish market for forty years, but it was not until 2010 when he chose to introduce hummus through the two brands he sells. And with that of Mercadona, its main client, hit the nail on the head thanks to its relationship between quality and price.
The classic hummus recipe is made up of cooked chickpeas, tahini (sesame paste), lemon, garlic and olive oil. Mercadona's hummus adds sunflower oil, salt, powdered vinegar, natural aromas, acidulants and a preservative.
This combination has managed to compete with the classic homemade recipe in blind tastings and has placed Simply Geek hummus in one of the star products of Mercadona.
Reference-www.abc.es