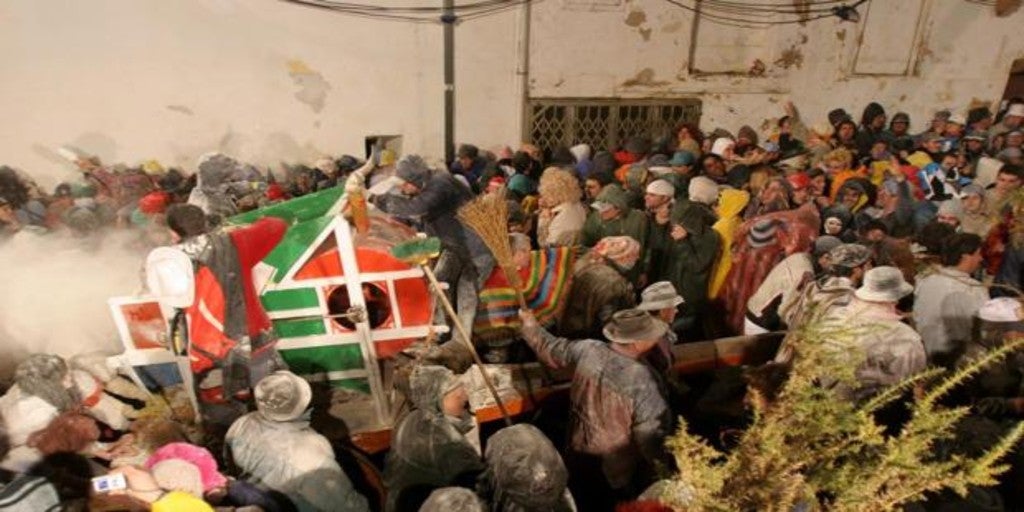 The new Covid protocol for Carnival will be decided on Tuesday
Santiago
Updated:
Keep

The next Tuesday the 25th the clinical committee of experts who draw the roadmap to get out of the health crisis will make decisions about the Carnival celebrations. It is about developing a protocol in accordance with the epidemiological situation of the Community, which allows enjoying the festivities while minimizing the risk of contagion, so among the topics that will be addressed will be issues such as the limit of people at meals to "reduce their impact" on infections.
This was explained by the Minister of Health, Julio García Comesaña, to questions from the media on the occasion of his presence during a visit to the Regional Hospital of Valdeorras. «We have a draft of that protocol, which we will transfer to the next clinical committee for approval if it is the case, "said the person in charge.
The idea is that, "although the carnival is far away", there is already a regulation that allows the festivities to be brought forward, especially in towns in the province of Orense where "since February 7 there is already beginning to be some kind of performance». For this reason, he maintained, the objective is that "by that day it is available."
As Comesaña advanced about the plan that is being worked on, "it is a protocol that affects, above all, the use of outdoor spaces, in the distance, the mask…» and that, he added, «specifically regulates the characteristics of these festivals that are so popular in the province of Orense». "The idea is that at the clinical committee meeting next Tuesday it will be approved and disseminated," he said.
Going into detail and in relation to the limitation of people in traditional meals on the occasion of Carnival, the head of Sanidade recalled that currently the recommended number is 10 and now they will assess whether it is maintained or reduced. In this sense, he stressed that it is a measure to "try to reduce the concentration of people in an environment as risky as that of food", where the mask is removed, in order to "try to reduce the impact" of the virus. «We are not talking about removing them., but to reduce the number to reduce the probability of contagion in these events, "he concluded.
Reference-www.abc.es