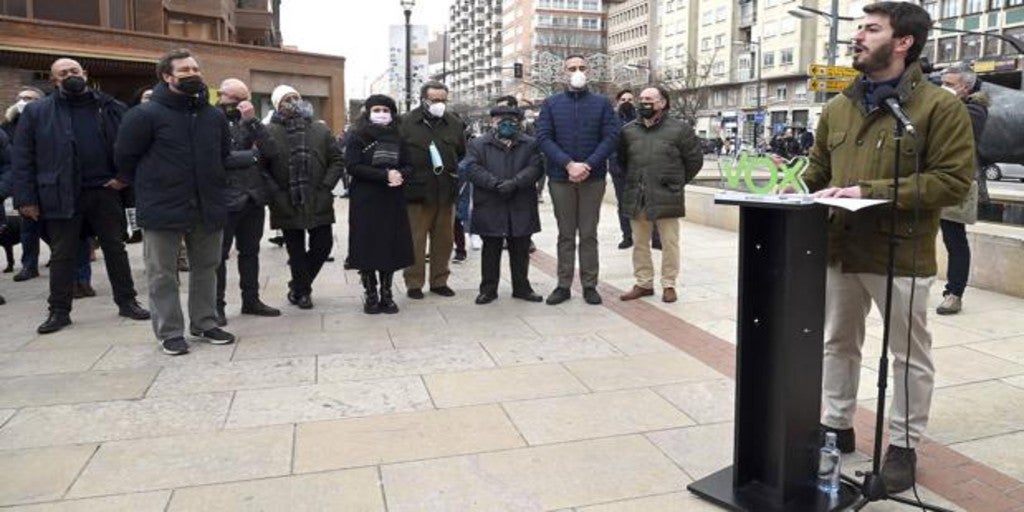 The Electoral Board endorses the exclusion of Vox from the debates for not having a group in the Cortes
VALLADOLID/MADRID
Updated:
Keep

The Central Electoral Board (JEC) has endorsed the exclusion of Vox from the debates that can be organized in Castilla y León on the occasion of the regional elections on February 13, since does not have its own parliamentary group in the Courts and therefore does not meet the requirement established by the electoral law of this community. Of course, he admits that his absence must be compensated with some measure of informative treatment.
With this decision, announced this Friday and which has had a particular vote, the highest arbitration body agrees with the Electoral Board of Castilla y León, whose resolutions of January 10 and 14, 2022 had been appealed by Vox.
In the resolution, collected by Europa Press, the JEC recalls that the Electoral Law of Castilla y León plans to hold public debates during the campaign "Among candidates for the presidency of the Junta de Castilla y León of the political formations that have their own parliamentary group", and Vox has representation but does not reach its own parliamentary group.
This condition, estimates the JEC, does not violate political pluralism because it is about «it is an objective and impartial criterion». And, in addition, he understands that "proportionality is sufficiently guaranteed" because the regional Electoral Board already foresees that The candidates of the formations without their own parliamentary group, such as Vox and also United We Can, may be the subject of 'sufficient compensatory information'.
That yes, this compensation cannot be set by the electoral boards, but it will be proposed by the media that organize the debates and, where appropriate, their decision may be challenged before the arbitration body, which will resolve depending on whether it is a publicly owned or privately owned media outlet.
The agreement of the JEC is signed by administrative means and only the filing of contentious-administrative appeal before the Third Chamber of the Supreme Court within two months from its notification.
The decision has had a particular concurrent vote by José Miguel Serrano, the member who was proposed by Vox for the JEC, who understands that the electoral law of Castilla y León is excessively "thorough" and that Santiago Abascal's party would deserve that a compensatory treatment was established in accordance with the fact that it is presented in all the provinces and that, in the last general elections, it added six deputies in that community.
Reference-www.abc.es