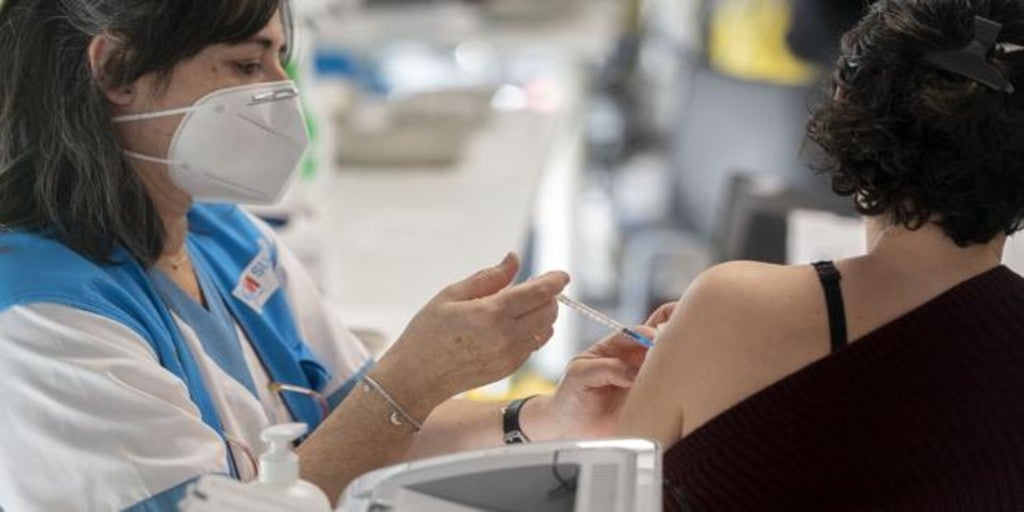 The Austrian Parliament gives the green light to compulsory vaccination
Madrid
Updated:
Keep

The Austrian National Council, the lower house of Parliament, approved yesterday, Thursday, January 20, the compulsory vaccination against Covid while at the gates of the Chamber and in other parts of the capital, Vienna, hundreds of anti-vaccine protesters protested against the measure.
After a five-hour debate, the Austrian Parliament has given the green light to the measure, with 137 upvotes and so alone 33 against, which will enter into force at the beginning of February if it is approved by the Senate, according to the Austrian newspaper 'Kleine Zeitung'.
Although the text of the law specifies that "vaccination should not be enforced by exercising direct control and coercive power», many citizens with banners and Austrian flags have protested at the gates of the Chamber against its approval.
Before the session began, the Minister of Health, Wolfgang Muckstein, defended the proposal, recalling that the more people had been vaccinated, «less will die due to the consequences of the pandemic.
The measure has had the broad consensus of the Chamber, except for the extreme right represented by the Austrian Freedom Party, which has thirty deputies, whose president, Herbert Kickl, has already advanced during the debate that he will not be vaccinated.
The measure now goes to the Bundesrat, the Austrian Senate, where it is expected to also receive approval on next february 3. The initiative will affect all citizens residing in the country over 18 years of age, except for some medical exceptions, or in the case, for example, of pregnant women.
During its proposal, debate and approval, the Parliament intended, at first, to include young people from 14 years, although this option was later discarded.
Also, people who have passed the disease and have recovered are considered protected until 180 days later of the infection and, therefore, during that time, they will be exempt from vaccination.
Government and opposition have agreed on a Economic package valued at one billion euros to encourage and develop the controversial measure, which contemplates rewarding those regions that register high vaccination rates or facilitating the participation in raffles of up to 500 euros in vouchers for supermarkets and participants of all those people who receive their dose .
Fight against the unvaccinated
According to the local media, the first vaccination checks are scheduled for mid-March. All citizens will receive a letter at home with a detailed explanation of the measure.
After the adaptation period, if a person at the time of a random search by the Police was not vaccinated, an initial fine of 600 euros, although it would be withdrawn if in the following two weeks it goes to the vaccination centers.
In case of refusal, the highest fines amount to up to 3.600 euros, although the Austrian vaccination law excludes detention in case of non-payment, according to German television Deutsche Welle (DW).
Reference-www.abc.es