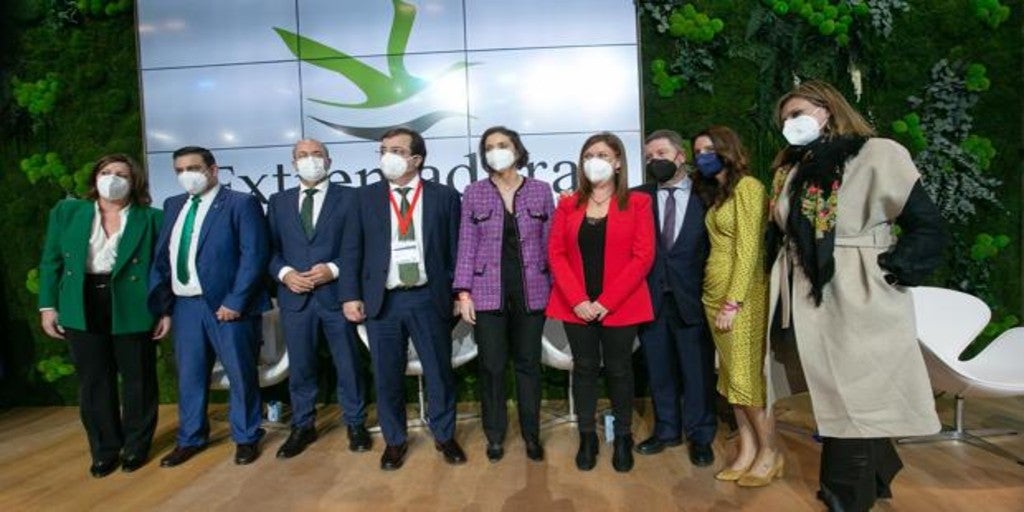 Talavera promotes the Camino de Guadalupe and encourages pilgrimage as a tourist element
Talavera
Updated:
Keep

The City Council of Talavera de la Reina has supported the Cooperation Network of the Historic Pilgrimage Routes of Guadalupe during its official presentation at the International Tourism Fair (Fitur) in Madrid.
Talavera has been represented by the Councilor for Tourism, Crafts and Commerce, María Jesús Pérez, in this act in which the president of Castilla-La Mancha, Emiliano García-Page; the president of Extremadura, Guillermo Fernández Vara; the Minister of Industry, Commerce and Tourism, Reyes Maroto; and the mayor of the town of Cáceres, Felipe Sánchez Barba.
The person in charge of Tourism of the City Council has made it clear that "the Government of Talavera could not miss this appointment, to support this initiative and show its willingness to continue working for the benefit of the promotion and dissemination of the Camino de Guadalupe, as well as the promotion of pilgrimage as a tourist element.
Pérez has advanced that the Government team is preparing an action in this sense that will be presented in plenary in one of the next sessions.
The councilor has advocated "cooperation and collaboration to achieve common successes within the framework of the Camino de Guadalupe", a fact that gains strength with the joint work between the community of Castilla-La Mancha and that of Extremadura. The objective, the councilor continued, is "to promote tourism in the municipalities and cities through which this Historic Road runs, among which is Talavera de la Reina." For this reason, all the agents involved will put their efforts into promoting knowledge of these itineraries, specifically their natural landscape, ethnography, gastronomy, heritage or culture.
He also recalled the decisive commitment of the city council in support of the creation, by the Toledo Provincial Council, of a new path that will promote the Camino de Guadalupe, taking advantage of part of the route of the Camino Real and the Camino de la Jara, with which Talavera will connect its inland tourism offer with that of 17 other towns in the province. A 154-kilometre route, the first of the Network of Trails in the province of Toledo and with a stop in Talavera, specifically next to the Tagus River (in the Ronda del Cañillo), where the monument dedicated to the Virgin of Guadalupe is located.
This route will be perfectly signposted and will be incorporated into the Network of Trails of the Diputación after its approval. With this tourism formula, all available natural, landscape and heritage resources are used, "a line in which this government team will always be, to favor everything that involves the generation of wealth in the city and in the region ».
Reference-www.abc.es