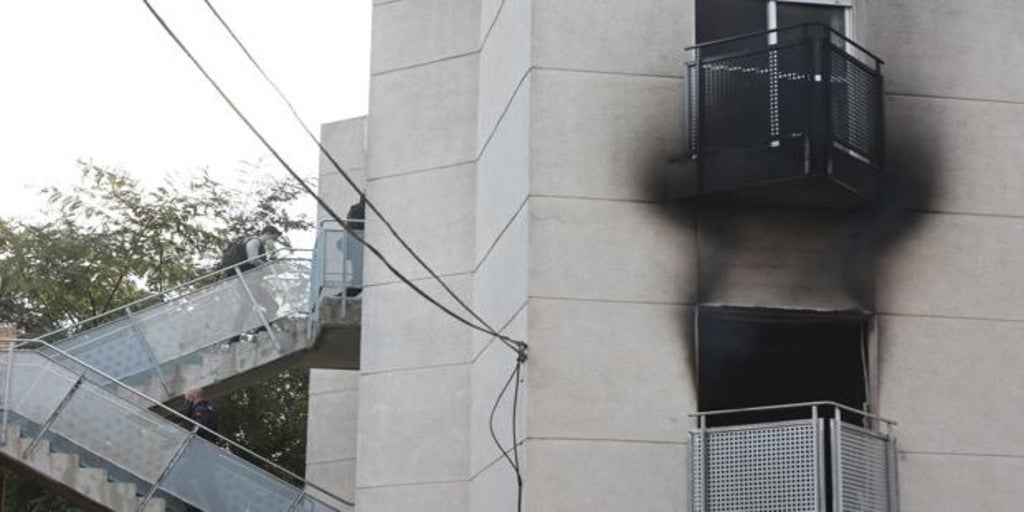 Fire in a residence in Moncada: eight elderly people remain hospitalized, three in serious condition
VALENCIA
Updated:
Keep

Two of the ten people hospitalized for the fire in a nursing home in the Valencian town of Moncada have been discharged, so they remain eight affected admitted, one of them in the ICU and another two also with a serious prognosis.
These are the data offered this Friday by the Vice President of the Generalitat and Minister of Equality, Mónica Oltra, during the press conference after the weekly meeting of the Consell, asked about the incident in which six residents died and seventeen others were injured last Tuesday night.
In addition, 17 users have been rehoused in nearby centers in Massamagrell, Torrent, Rafelbunyol and the residence in the Velluters neighborhood of Valencia.
Regarding the state of the building, Oltra has specified that the fire has not affected its structure and that the most affected parts are the room where the fire originated -as a result of a short circuit in a power strip-, the two adjacent ones and the nearby corridor.
In these areas, electricity, water, air conditioning and heating installations have been affected, damages that will be covered by insurance.
The head of Equality has valued the performance of the emergency teams and the four caregivers who were on their shift at the time, since their rapid intervention in the first "crucial" minutes prevented "a tragedy of unspeakable magnitude" .
On the other hand, Oltra has confirmed that the new contract for residence -owned by the Generalitat but managed by a private company- is in the process of being prepared and the tender is about to come out, since it has been in a situation of unjust enrichment since July 1, 2020, something common in the Valencian administration due to lack of staff and adequate contract law.
The regional vice-president explained that the company Gesmed has been managing this center since 2019, when passed into his hands by court order, and that it is in extension since before that happened.
He has also detailed the contractual status of this residence: from 2010 to 2014 he was under contract with Clece. This went into extension from 2014 to 2015 and unjust enrichment between 2015 and 2016. In 2016 it was awarded to La Saleta from 2016 to 2019, and from August 31 of that year, it went into extension until December 31. By sentence, it passed into the hands of Gesmed on January 1, 2020 and until June 30 of that year it continues in extension.
Regarding the investigation, the Government delegate in the Valencian Community, Gloria Calero, has remarked that "everything is being investigated" and, asked about possible irregularities in the residence, has indicated that "the investigation is investigating beyond the rule and will say what failures there have been." It has also guaranteed that measures will be put in place so that "it does not happen again."
Reference-www.abc.es