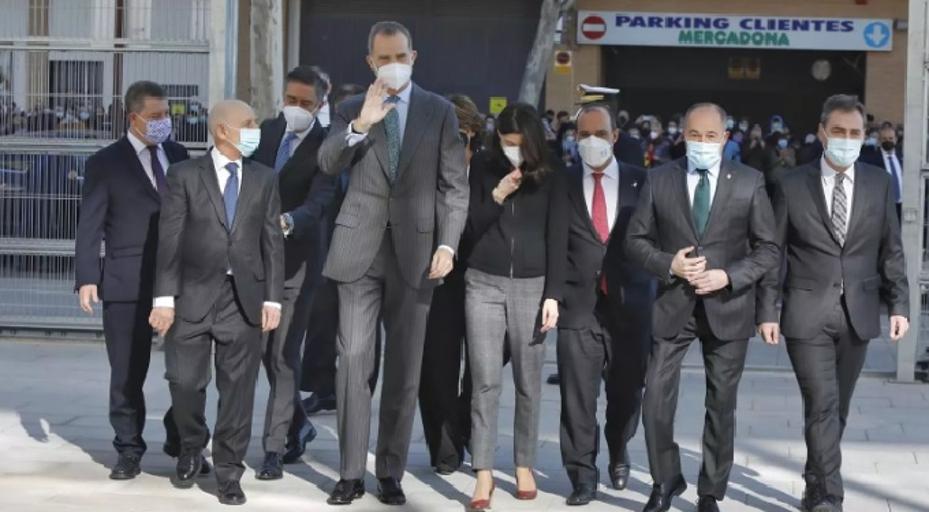 Don Felipe VI, received with applause upon his arrival at the City of Justice of Albacete
Updated:
Keep

More than a hundred people have crowded this Friday at the gates of the new City of Justice in Albacete to receive King Don Felipe VI between applause and cries of "long live Spain". The people of Albacete have given a warm welcome to His Majesty, who has stopped for a few minutes to greet the attendees and the neighbors who were waiting from the balconies for his arrival to inaugurate the infrastructure.
The President of the Supreme Court and the General Council of the Judiciary, Carlos Lesmes; the Minister of Justice, Pilar Llop; the state attorney general, Dolores Delgado; the president of Castilla-La Mancha, Emiliano García-Page; the Government delegate in the autonomous community, Francisco Tierraseca; the president of the Provincial Council of Albacete, Santiago Cabañero; and the mayor, Emilio Sáez, as well as the president of the Superior Court of Justice of Castilla-La Mancha, Vicente Rouco, who already expressed the "immense honor" the king's visit represented.
All of them have taken a guided tour of the facilities, which have an area of ​​nearly 30,000 square meters, where 311 professionals have been working since November.
Reference-www.abc.es