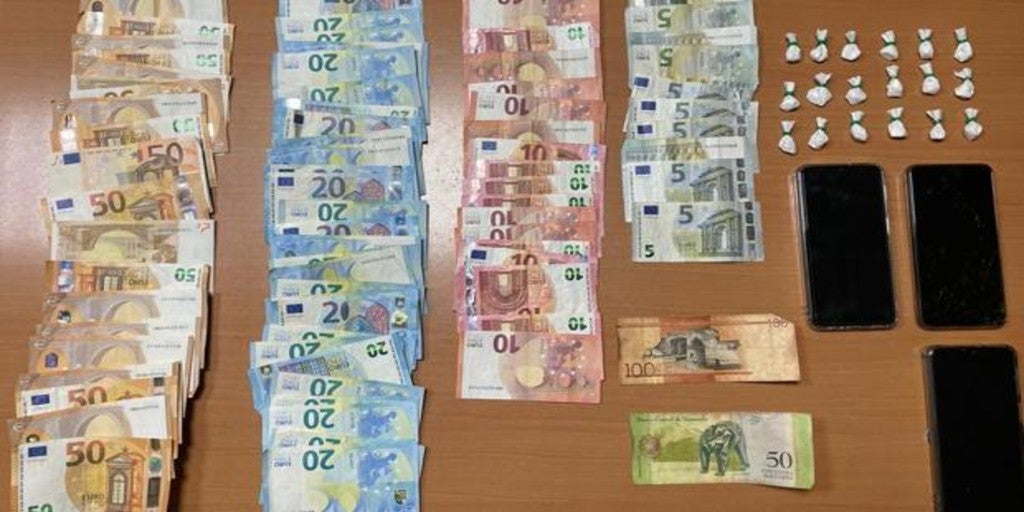 Arrested for drug trafficking in the parking lot of the Torrijos train station
Toledo
Updated:
Keep

The Civil Guard has arrested a 52-year-old man as the alleged perpetrator of a crime against public health for drug trafficking when he was identified with 18 doses of cocaine, 2,000 euros in cash and three mobile phones that he had in his vehicle in the parking lot of the train station in the town of
Torrijos.
Agents of the Torrijos Civil Guard were carrying out a preventive service for drug use and trafficking in the town, more specifically in the parking area of ​​the train station, when they saw a man standing on the street talking to the driver of a vehicle.
Seeing the civil guards, these people quickly said goodbye and the driver reversed his vehicle with the intention of leaving the area in a state of great nervousness.
Suspecting that he might have been dealing some kind of narcotic substance with the other person, the agents stood in his way and stopped his march. They identified this man and examined the interior of his vehicle, finding several doses of cocaine and a large amount of cash.
In total, 18 packages with cocaine, 2,000 euros in cash, three mobile phones and a laptop were found, all of which were intervened, in addition to the vehicle he was driving. The 52-year-old man of Colombian nationality was arrested as the alleged perpetrator of a drug trafficking crime and brought to justice along with all effects.
Reference-www.abc.es