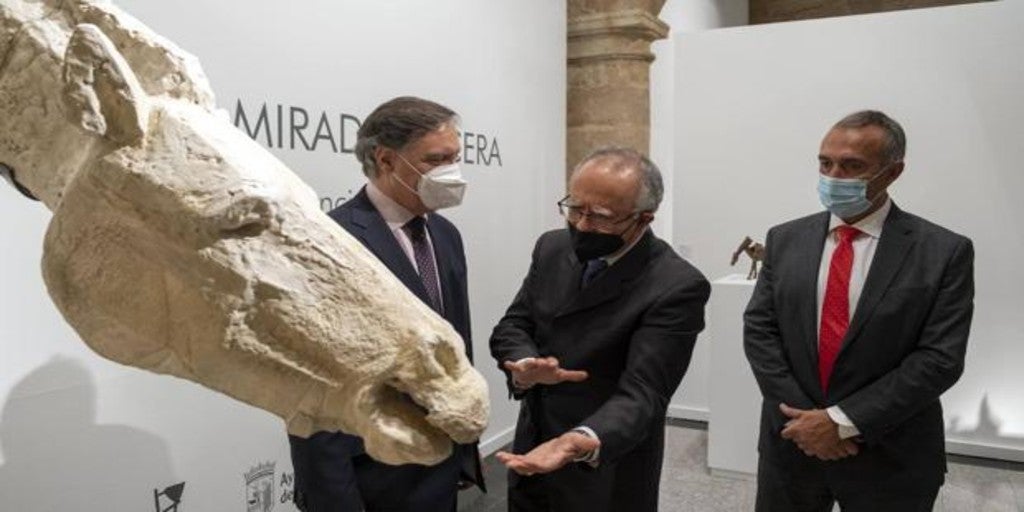 Salamanca delves into the "sincere and transformative" vision of Venancio Blanco through the exhibition of 42 sculptures
SALAMANCA
Updated:
Keep

The Exhibition Hall of Santo Domingo de la Cruz hosts, from this Thursday, a new exhibition that deepens the vision "sincere and transformative" by Venancio Blanco. The exhibition, made up of 42 sculptures, is the thirteenth organized thanks to the agreement signed in September 2014 between the Salamanca City Hall, the Mapfre Foundation and the Venancio Blanco Foundation.
The mayor of Salamanca, Carlos Garcia Carbayo, the central territorial general director of Mapfre, Antonio Vigil-Escalera del Pozo, and the president of the Venancio Blanco Foundation, Francisco Blanco Quintana, were in charge of inaugurating 'A sincere look' that can be visited until June at the Exhibition Hall of Santo Domingo de la Cruz, informs Ical.
The exhibition allows observing the changes, the process and the evolution in the artist's practice, as well as the continuous investigation that Venancio Blanco made of his pieces. The review of the works in the solitude of the studio and its new construction from the nonconformist but curious creative gaze of the artist, they are the pretext to bring his multiple studios closer to the exhibition space of Santo Domingo de la Cruz in Salamanca, which also commemorates 20 years of being a cultural capital.
'An honest look' can be visited until the month of June 2022, Admission is free and visiting hours are: Tuesday to Friday from 5:00 p.m. to 9:00 p.m.; Saturdays, Sundays and holidays from 12:00 to 2:00 p.m. and from 5:00 to 9:00 p.m. In addition, visitors can tour the gardens of Santo Domingo and enjoy the permanent collection of the Venancio Blanco Foundation in the open air.
Reference-www.abc.es