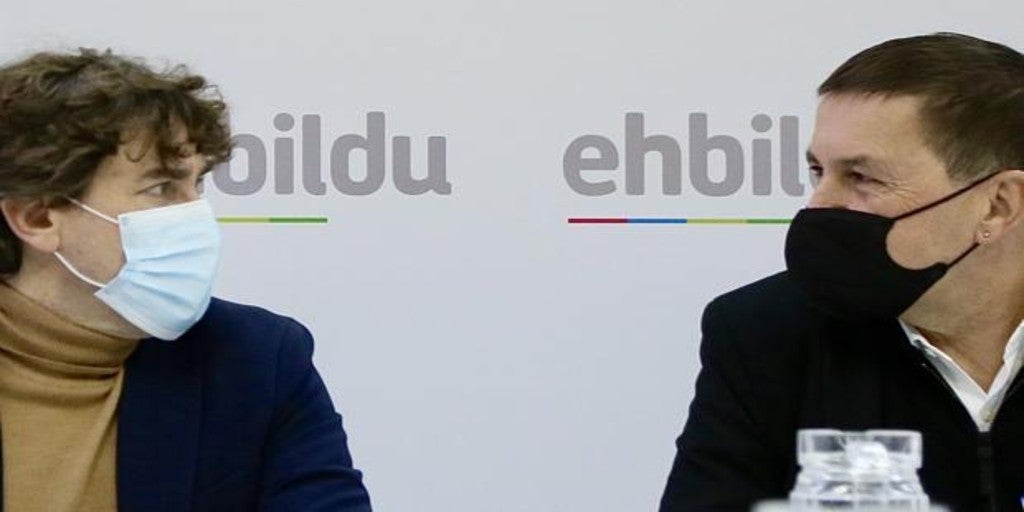 Outside masks in the idyll between the PSOE and Bildu
Updated:
Keep

The homage with which the leader of the Basque Socialists ceremoniously attended the Bildu headquarters yesterday to continue cultivating and normalizing relations with Arnaldo Otegi, was but one more link in the chain of assignments that the PSOE is willing to make. Socialism has its sights set on a future Basque Government together with Podemos and Bildu. And so much so, that the PSE already acts without a mask, with its face uncovered, and with pride of legitimacy. The information that ABC reveals today is only the final price to pay for the exchange, so that in the next legislature, if Pedro Sánchez remains in power, the necessary legal reforms will be undertaken to release all, absolutely all, the ETA members who they are still in prison, whether they have blood crimes or not.
And as a last resort, with pardons if necessary. They are not punctual approaches between parties. It is a negotiating table with a terrorist to nullify de facto the criminal past of ETA, and pass it off as just another political alliance.
Reference-www.abc.es