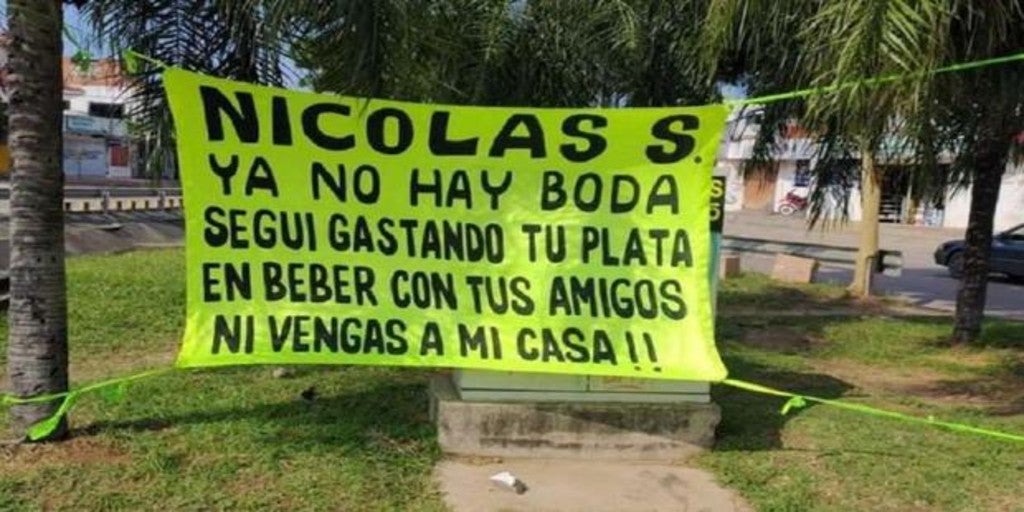 A woman announces to her boyfriend that she is not getting married through a banner: «There is no longer a wedding, keep spending the money on drinking»
Updated:
Keep

the neighbors of Santa Cruz de la Sierra, a small city in Bolivia, woke up earlier this week with a new banner decorating one of its streets. In it, an unknown woman announced to her boyfriend that she would not marry him.
«Nicolás S. there is no longer a wedding, I kept spending your money drinking with your friends. Don't even come to my house!" the message read.
After the stir generated, hundreds of social network users have launched man quest and several local companies have assured that they will donate products for the wedding celebration if there is a reconciliation.
«You already have a room, invitations, Djs, two musical groups, cake, suit, even the bachelor party and if you get fat there is no problem, you have a gym, "announced Luna Rossa, a business that works in the area.
However, despite the offer, several days have already passed no news from Nicholas.
Reference-www.abc.es