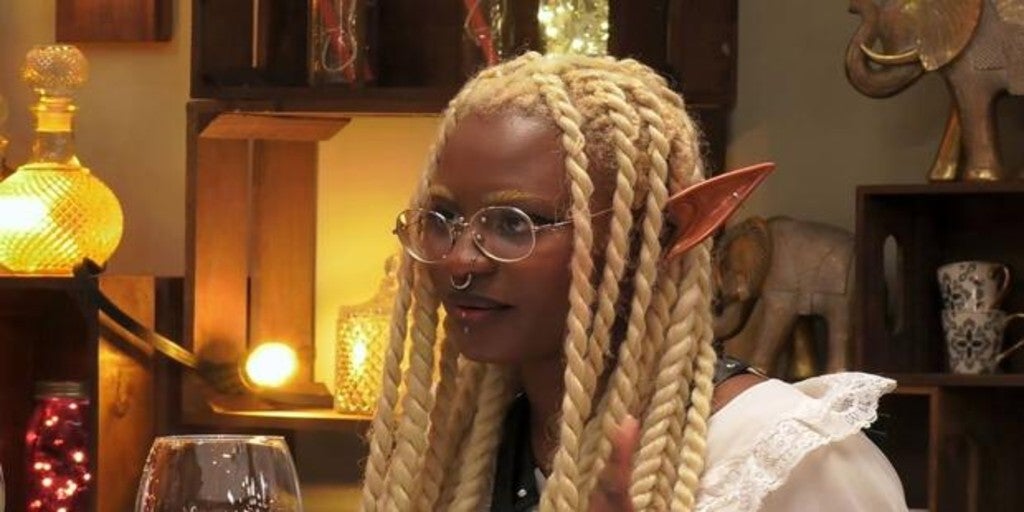 The character of the week in 'First Dates': a 'cisphobic' elf
Updated:
Keep

'First Dates' has already accustomed us to the extravagances and the characters, let's say, peculiar. The last diner that has surprised the audience this week is called Maddy, has elf ears – she is not the first nor the last participant to proudly wear them – and defines herself as 'cisphobic': "I don't feel comfortable with cis people."
About her striking aesthetic, Maddy stated that "I just want that when I go down the street people perceive me as an extremely queer person», he explained before the cameras. She also defined herself as 'non-binary': "I use all the pronouns, but I prefer him," she commented. She also said she was polyamorous, something that did not captivate her date, Claudia, who said she was "very monogamous."
I don't understand polyamory. I am a very monogamous, insecure person. I like to keep things nicely tied up," Maddy's quote alleged. The young Claudia, moreover, He detailed his tastes when looking for a partner, which did not seem to coincide with Maddy's: "I like girls better, but I don't know why I always end up with straight men. The same because everything is much easier and I know the dynamics, but the girls lose me, "concluded the diner.
Reference-www.abc.es