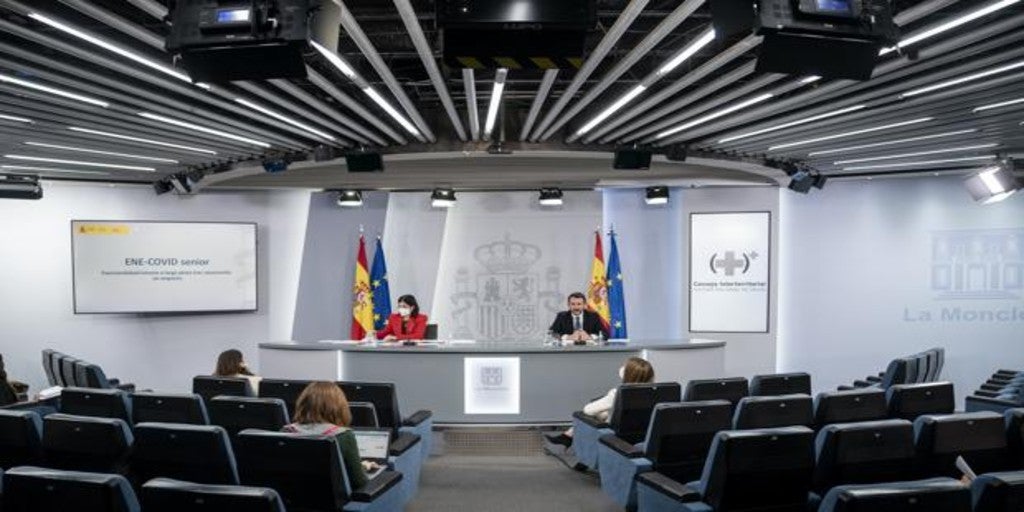 "Official coverage"
Updated:
Keep

Under cover of the damned pandemic, there are not a few governments, including ours, that have curtailed freedom of the press and have barricaded themselves behind a wall of health excuses so as not to be held accountable. The truth is that it never ceases to amaze me how behaviors that a few years ago would have been completely scandalous, especially if they had been assumed by previous governments, have become normalized.
It is no longer just that La Moncloa go to this newspaper and others from a conference on European funds, something very serious in itself and that should have raised arms to the entire sector (believe me, dog yes as dog). The foreign minister and the
Most of his schedule has been with what his team has called "official coverage." The "official coverage", something that the President of the Government today premiered on his tour of New York and California in July, is not any "coverage", make no mistake. In Monclovite jargon, it means that the press is banned, that the politician is accompanied only by his team of advisers and no one else. The statements are what he dictates. The photos, those of his photographer. No questions, no explanations.
The reporters could not cover on Tuesday Albares' meeting with the Democratic leader, Nancy Pelosi, or the president of the Inter-American Development Bank, Mauricio Claver, to investigate more and account for the environment and other details that are usually important.
To the previous meeting with Antony Blinken, chief US diplomat, only the public media were invited. Some of us sneak in afterwards, without having been invited, in what is called a "canutazo", a few words before the microphones. Not for those. The minister's team made it clear to us: They would only allow questions about the bilateral meeting.
The excuse was that José Manuel Albares would meet with the press later, but that would happen more than 24 hours later. For one day, in an entire news cycle, the minister went from visit to visit, without having to answer questions or render accounts on any other issue, comfortably installed in this new Sanchista reality where the press, especially those who are critical, annoy , and stays at bay, whatever.
Reference-www.abc.es