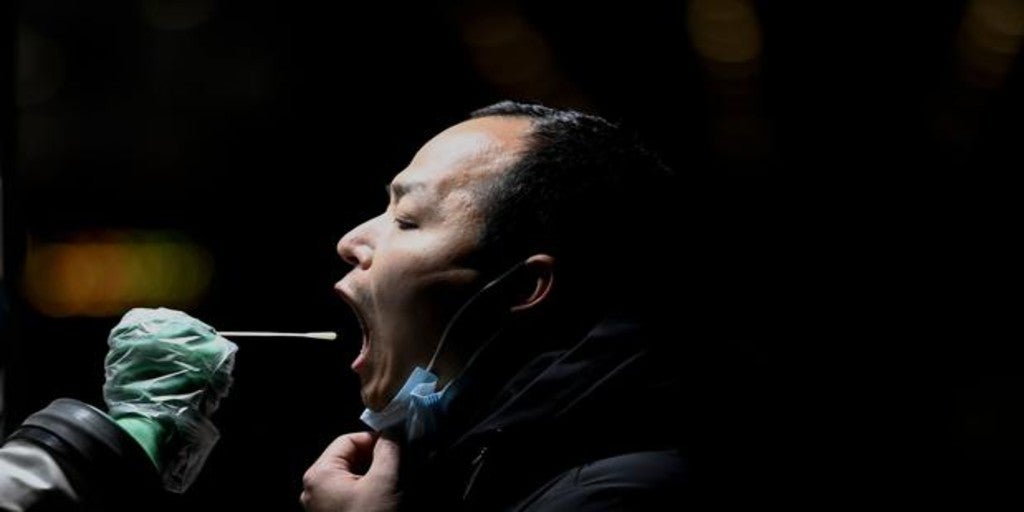 Latest society news for today Wednesday, January 19
Updated:
Keep

The latest news today, in the best headlines of the day that ABC makes available to its readers. All the last hours of Wednesday, January 19 with an exhaustive summary that you cannot miss:
Coronavirus: The transmission peak of Ómicron occurs on the sixth day of testing positive
Patients infected by Ómicron reach the peak of virus transmission on sixth day after the positive result. This is confirmed by a new study conducted by the National Institute of Infectious Diseases of Japan and published in the journal 'BMJ'. This discovery could jeopardize the decision that many countries have made to shorten the isolation period, which in Spain was reduced from ten to seven days for positives and close unvaccinated contacts.
The United Kingdom announces the end of the mandatory mask
British Prime Minister Boris Johnson announced this Wednesday that next week he will end to major anticovid restrictions imposed to combat the Omicron variant in England, and isolation for positive cases will end in March.
Macron asks to include abortion in the EU Charter of Fundamental Rights
French President Emmanuel Macron, asked this Wednesday before the European Parliament that the abortion and the environmental Protection be incorporated more explicitly in the Charter of Fundamental Rights of the European Union (EU).
A family destroyed by Covid-19: a woman loses her parents, husband and son
Drama in San Francesco al Campo, in Italy: an entire unvaccinated family has been devastated by Covid-19. The tragedy occurred between the end of 2021 and the beginning of 2022. First, the two grandparents and the grandson died, all affected by the complications caused by the virus. The latter, Marco Ferrero, was just 42 years old. His father, Giuseppe Ferrero, 69, was the last to die.
Do you know what saints are celebrated today, Wednesday, January 19? Check the saints
The Christian Saints celebrate today, Wednesday, January 19, 2022 the Saint of Saint Arsenius of Corfu, among others.
The Prosecutor's Office requests a year and nine months in prison for the former Minister of Agriculture for the degradation of the Mar Menor
The Environment Prosecutor of Murcia, Miguel de Mata, has requested sentences of 21 months in prison, as well as a fine of 16 months with a fee of 12 euros per day, for the former Minister of Agriculture Antonio Cerdá, within the framework of the 'Topillo Case', which investigates the deterioration suffered by the Mar Menor as a result of agricultural discharges.
Reference-www.abc.es