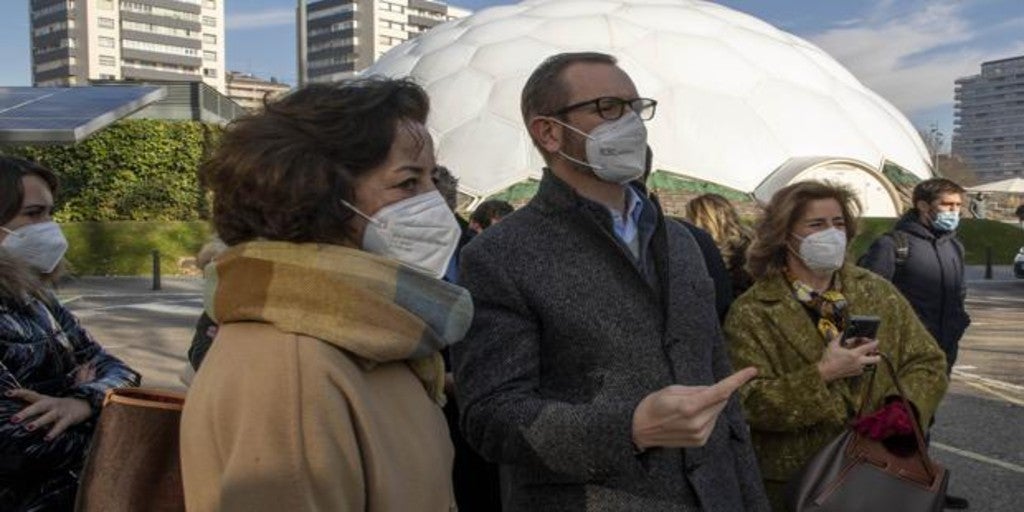 in national code
Updated:
Keep

We will count the days until February 13 and the elections, without a doubt the ones that have the greatest projection in the history of the Community and the most tense in the confrontation of the political parties that are presented. The attention that the national media is paying to the pre-campaign that is taking place in the community is largely supported by the deployment of the political parties in contention that, in some way, show that much more is at stake than the territorialization of their policies. .
It is true that the fact that the regional elections do not coincide with the municipal ones, which is already guaranteed for future calls, is an element that has no precedent and
that will allow us to know the degree of interest that it arouses among the inhabitants of the Community. And it is in the participation where one of the great unknowns of the results is that, according to the polls, are now very favorable for the PP. But we must not forget that the same surveys show a lot of undecideds and that they do not give us too many clues about the real participation. Anything below 60% will invalidate, and in what way, the results now presented to us.
All parties have the task of convincing voters that they must go to the polls, that nothing has been decided and that the real poll is on election day. This statement, which is the same obvious thing as always, gains more strength in these elections, in which there are also local forces in five provinces that will drag their share of the vote, even if it is greater or less, but that will change the final remains and therefore both the allocation of seats.
We have to be prepared so that they continue to bombard us with messages, many messages, which in some cases will be centered on the future of the Community, but apparently until now they will be more dedicated to national life, because it is unthinkable that so much display of parties do not look for the reinforcement of the national line of formations and in this everyone, absolutely everyone, has too many interests at stake. It only remains for us to ask for a bit of vision and intelligence in the approaches and avoid making the campaign a show that disguises the reality of what is really at stake, which is the future of the Community.
Reference-www.abc.es