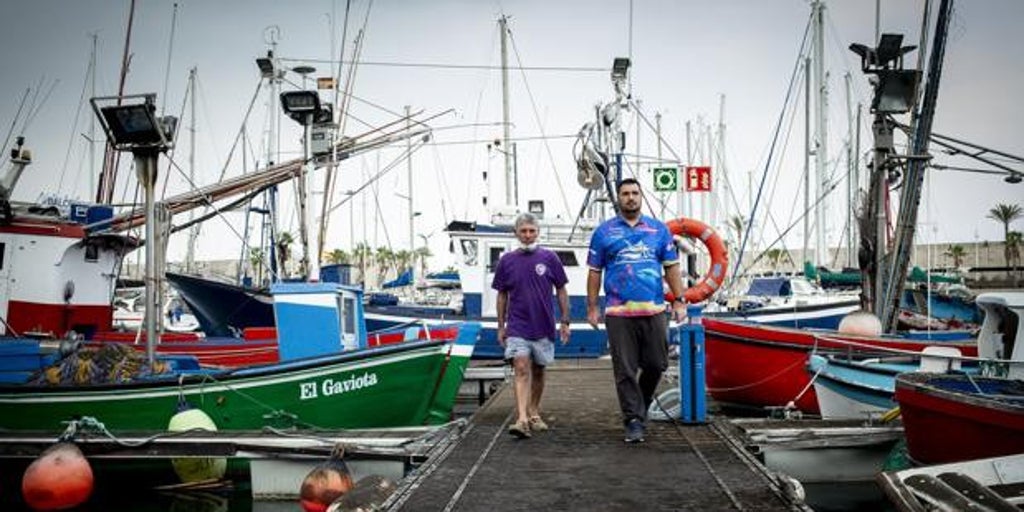 Fishermen will be able to return to the area affected by the La Palma volcano
The Gran Canarian palms
Updated:
Keep

The Steering Committee of the Canary Islands Special Volcanic Emergency Plan (Pevolca) has reduced the maritime exclusion zone to half nautical mile, which will allow the return of fishing activity in areas affected by the La Palma volcano.
The maritime exclusion zone, which was located two nautical miles from the coast between La Bombilla and San Borondón, passes half a nautical mile, in an area that could be re-adjusted once a new bathymetry is carried out by the Spanish Institute of Oceanography.
For the safety of navigation of all types of vessels that intend to access the maritime exclusion zone, it is recommended to maintain a distance of at least 500 meters for the areas between the north of lava delta 4 and the south of lava delta 1-2.
In the same way, Pevolca has informed that the works of cleaning of the houses and accompaniment to the relocated areas and in the short term it is not planned to allow the return of the population in the areas still affected by the presence of high levels of gases. Therefore, the residents of Puerto Naos, La Bombilla and El Remo, and the residents on the border of the Camino José Pons – La Jurona area will still have to wait to return home.
The restoration of basic services The electricity and water supply in the relocated areas will be done gradually, although water has already been administered to more than 100 homes in tanks to facilitate their cleaning.
Gas hazard persists
The presence of gases has been verified in several of the areas still evacuated, which prevent people from returning to their homes. For this reason, Pevolca has advanced that they will establish four fixed measurement stations, two in La Bombilla and two in Puerto Naos, which will continuously transmit gas level measurements to the Advanced Command Post. To these will be added a fifth that will be installed by the National Geographic Institute. On the other hand, smaller stations will be installed in Las Manchas to be able to monitor if any new emanation occurs.
In La Bombilla, for example, they continue to register high levels of diffuse CO2 whose presence is affected by the conditions of the winds and the tides of the sea, which disables the stay permanently. In this neighborhood, in addition to Puerto Naos and El Remo, demonstrations of gas measurements have been carried out in recent days by the National Police and the Civil Guard, so that they know the current situation.
512 people are still in hotels
The number of people housed in hotels is 512 people. Of these, 324 are staying in Fuencaliente, 121 in Breña Baja and 67 in Los Llanos de Aridane.
From the Red Cross, the organization in charge of the management, they point out that of the total around 160 people They could return to their homes.
Reference-www.abc.es