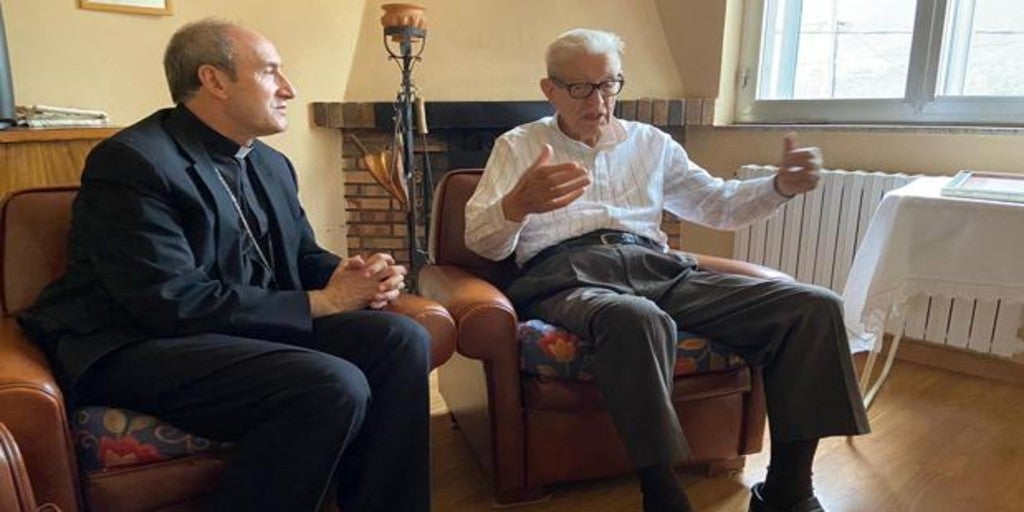 Eloy Tato Losaca dies, the only living bishop left in the Diocese of Astorga (León)
LION
Updated:
Keep

The resigning bishop of Magangué (Colombia), Eloy Tato Losada, native of Villadequinta (Orense), belonging to the Diocese of Astorga (León), died at 9:30 p.m. yesterday at the O Barco Hospital, aged 98. He was the last living bishop left in the Diocese of Astorga and who had participated in all four sessions of the Second Vatican Council.
Eloy Tato Losada was born on September 6, 1923 and studied at the Astorga Seminary, where he received priestly ordination on June 15, 1946. For six years he exercised the parish ministry in the Galician area of ​​the Diocese as bursar of Alberguería and also in charge of the parishes of Meda, Prada, Riomao, Curixido and Vilaboa, all of them belonging to to the Ourense council of A Veiga do Bolo.
On October 8, 1952, he joined the Seminary of Missions in Burgos and the following year he was definitively consecrated to the Spanish Institute of Foreign Missions, after which he was sent to the Apostolic Vicariate of San Jorge (Colombia) and appointed professor at the Seminary. Major of the Vicariate. In 1956 he was appointed rector and professor of theology at the Major Seminary and quasi-parish priest of San Benito Abad. At the same time, she attends the Feminine Institute of Ladies Catechists. Three years later he was appointed Apostolic Provicar of San Jorge.
On May 3, 1960, when he was just over 36 years old, he was proclaimed Titular Bishop of Cardicio and Apostolic Vicar of San Jorge, becoming the world's youngest bishop. His episcopal ordination took place in the cathedral of Astorga on July 25, 1960, at the hands of the nuncio Ildebrando Antoniutti, who was assisted by the Asturian bishop José Castelltort and by José Lecuona, titular bishop of Vagada and superior general of the IEME. As episcopal motto he chose 'Charitas, gaudium, pax'.
When Saint Paul VI created the diocese of Magangue by the bull 'Recta sapiensque' on April 25, 1969, Eloy was appointed as its first bishop, where he worked until May 31, 1994, the date on which his resignation was accepted for health reasons. From then on, he retired to the Valdeorrense village of Villadequinta where he continued to support pastoral action in the area.
Reference-www.abc.es