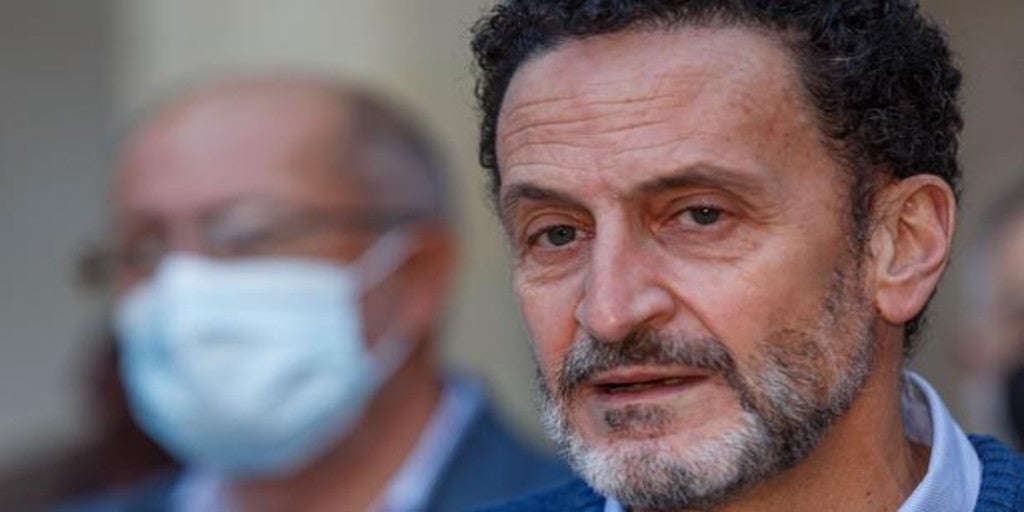 Edmundo Bal (Cs): "Even if they give us up for dead, they won't be able to with us"
SEGOVIA
Updated:
Keep

The deputy secretary general of Cs, Edmundo Bal, stated this Wednesday that these elections in Castilla y León «They have been summoned by corruption, they have been summoned by a judge who has called the president and the manager of the PP of Salamanca to testify for the alleged rigging of the primary elections in Mañueco». In addition, being an election where party interests prevail, together with "Casado's personal interests", he has valued. Bal, who supported the candidacy of Cs Segovia to the Regional Courts, has indicated that they denounce "all the corruption" and that "the PP is genetically corrupt."
In his speech before the Cs Segovia candidates for the Regional Courts and the party leaders in the province, Bal said that, Although they are "considered dead", the rest of the parties will not be able to finish them off and that on February 13 they will end up taking the photo of the football coaches, the one of those who are "questioned and then win an important game" and it will be "a chiton, you have not been able to with us".
Bal has assured that the orange formation has "talent" and that he knows how to "govern" in addition to being "honest" and fighting corruption. "We are demanding with ourselves but we also demand that whoever wants to govern with us has to be clean, that he cannot be corrupt," he detailed, collects Ical.
Charges against the PP
Edmundo Bal has insisted that "there is no good corruption and bad corruption. That of the opposing party and mine is excusable. For this reason, they do not have any and "they last us five seconds when the corrupt want to count on us", to emphasize that they are "a clean party".
Bal also accused Casado of doing "cheap populism", because it defends financing for Castilla y León that goes against the interests of Valencia, and then the president of the PP goes to Valencia and says something else. "We say the same everywhere because we are serious people."
Edmundo Bal has dedicated the first part of his address to recounting his close ties to the province of Segovia, like another Madrilenian who finds his second home in a town, specifically in Duruelo, where he is clear that he is very integrated, to go to the bar to have a few beers at the only bar and order a good roast suckling lamb. But what he never does is "take pictures with cows", wearing "loafers" like Pablo Casado and Pablo Montesinos.
Reference-www.abc.es