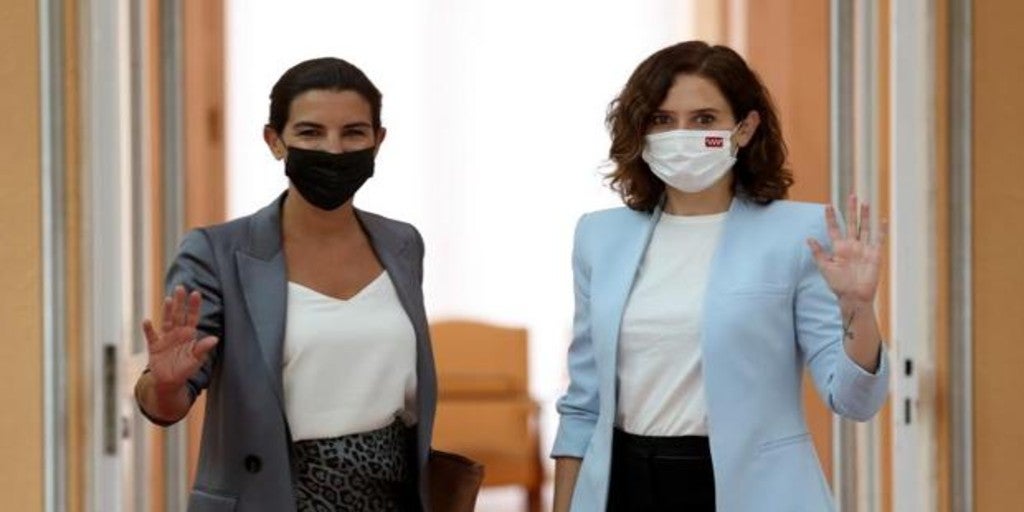 Ayuso summons the opposition to explain his legislative projects for 2022
MADRID
Updated:
Keep

The opposition spokespersons in the Community of Madrid have been summoned to a round of meetings by the regional president, Isabel Diaz Ayuso. The meetings will take place on Monday and Tuesday of next week, and are intended to explain their government action and the legislative projects for 2022.
The president usually conducts this type of meeting. The last one took place in September, after the 4-M elections and his inauguration. There was also a call to the opposition at the beginning of the pandemic.
On this occasion, the spokesperson for Vox, Rocío Monasterio, was summoned on January 24, and on Tuesday the spokespersons for Más Madrid, Mónica García, for the PSOE, Juan Lobato, and for Unidas Podemos, Carolina Alonso.
The meetings take place independently: there are a total of four meetings, each with one of the spokespersons. The president is accompanied by part of her team, including the Minister of Education and Government spokesman, Enrique Ossorio.
The meetings will take place at the headquarters of the regional government, in the Royal Post Office.
Reference-www.abc.es