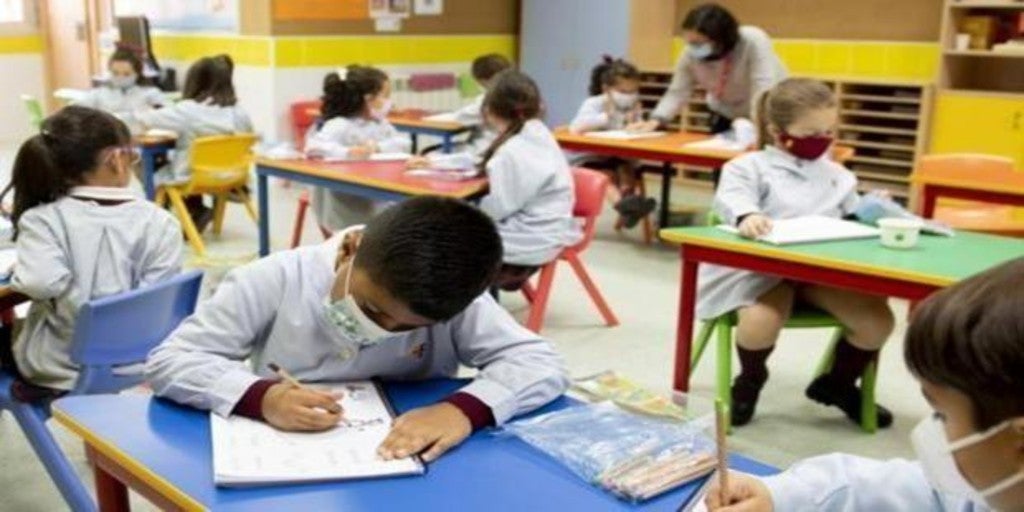 These are the symptoms of Omicron in children
Updated:
Keep

The sixth wave of infections caused by the Omicron variant in our country does not let up. According to the latest data from the Ministry of Health and dated last Monday, January 17, in Spain they were diagnosed during the previous day 36,414 new positives. The accumulated incidence exceeds 3,397.60 cases per 100,000 inhabitants in the last two weeks, which places us at very high risk.
The 90.5% of the population over 12 years old has already received the complete guideline of some of the coronavirus vaccines. The last to receive the serums are being the smallest, children between 5 and 11 years old, who began to be vaccinated last December.
They have already been pricked with the first dose 43.9%.
Despite the good vaccination data in our country, it seems that the doses are effective in preventing serious illness or death caused by the Covid-19 virus, but not so much to avoid contagion. So much so, that according to the latest data published by the Ministry of Education, until last Friday, January 14, 1.19% of students at all levels were in quarantine or positive for coronavirus. That is to say, 102,233 schoolchildren are at home right now and that, currently, in those under 12 years of age, confinements have disappeared, and only unvaccinated children who share a class with at least five positives have to carry them out.
Symptoms of Omicron
The symptoms that the little ones present when they are infected with the Omicron variant of the coronavirus are usually not very different from those of an adult. However, it is important to remember that, as a general rule, younger people tend to have a milder clinical picture of the disease.
Symptoms usually appear between the second and third day after infection and the most common, according to Health, are: headache, body pain, eye discomfort, vomiting, diarrhea, runny nose or congestion, fever, throat clearing. throat, neck pain and burning when urinating.
The infections produced with this variant do not usually cause loss of taste and smell, a very characteristic symptom in previous versions of the virus.
Thus, the symptoms are very similar to those of a common cold and usually remit within a few days.
Reference-www.abc.es