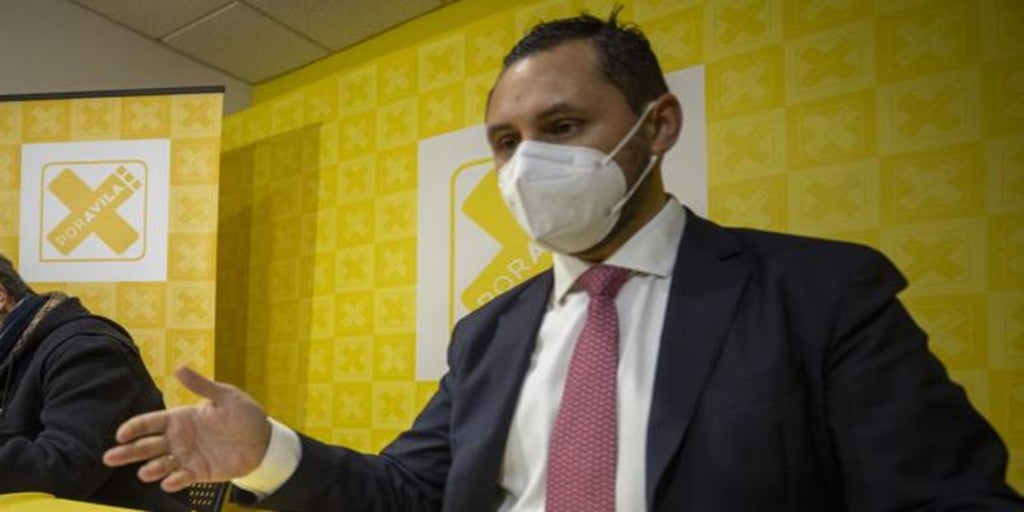 The PP sues Ramón Budiño for violating the right to honor of José Francisco Hernández
ÁVILA
Updated:
Keep

The Popular Party of Ávila has announced that, after consulting the matter with its legal advisers, it will formalize a civil lawsuit before the courts of justice against José Ramón Budiño for considering that it has violated the right to honor of José Francisco Hernández Herrero.
The popular have recalled that the 24-hour period that the Popular Party of Ávila gave José Ramón Budiño to retract his statements made on the 13th has been widely exceeded. In them, the president of Por Ávila accused the head of list of the PP for this province to the Elections to Cortes de Castilla y León on February 13, José Francisco Hernández, of having been dismissed as territorial delegate of the Junta de Castilla y León instead of having resigned to collect the unemployment benefit and of having used the institutions of Ávila for political purposes. Some accusations denied and dismantled that day, immediately and both verbally and documented, by Hernández.
For the PP, Budiño has not only not rectified, but, "paraphrasing him, he has claimed that the people of Ávila are 'imbeciles' by hiding behind the fact that, in his press conference, he did not expressly name the PP candidate by his name and surname" . In this sense, the PP states that "he did it, without the possibility of a doubt, referring verbatim to 'his institutional, organic position' and, as all public opinion in Avila knows, the Popular Party candidate is the only one of those who attend the Elections that performed functions of these characteristics as a delegate of the regional government in the province ».
According to the PP, this is not another matter derived from the "political fray or a dialectical scuffle." «This is, neither more nor less, the way to stop the attempt of a person to undermine the good name of another to obtain a revenue. Therefore, in view of Mr. Budiño's null intention to rectify, it will be the courts that, in his case, restore the honor of the PP candidate, "they indicate to Ical.
Also, the Party has communicated that any monetary compensation that could determine the administration of justice derived from a sentence condemning the president of Por Ávila, will be donated in full to the Spanish Red Cross at the express wish of Hernández.
As of today, this matter remains in the hands of the courts., to which the Popular Party of Ávila submits and submits, so that "there will be no more assessments and statements that may distort the interest of the people of Avila in confronting electoral programs and management balances."
Reference-www.abc.es