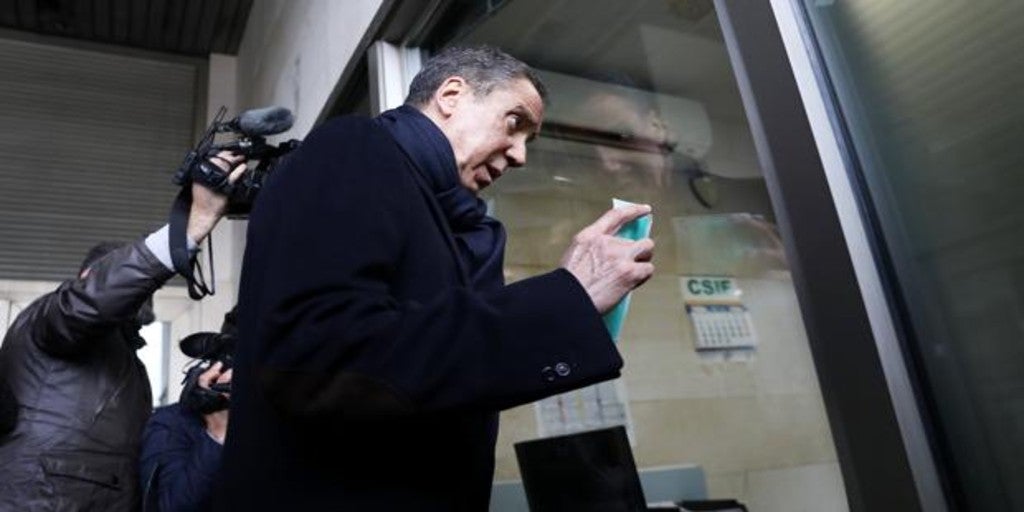 The judge in the Erial case advocates extending the investigation of Eduardo Zaplana for another six months
VALENCIA
Updated:
Keep

The judge investigating the former president of the Generalitat Valenciana and former Minister of Labor with the PP, Edward Zaplana, within the Erial case, advocates extending the investigation for another six months.
This follows from the letter, issued by the Investigating Court number 8 of Valencia, in which the alleged payment of the commissions received for the ITV service awards and the Valencian Wind Plan is investigated.
The magistrate indicates in her brief that given the state of the proceedings and given that all the intervened documentation of new evidence obtained in the case still remains to be analyzed, she considers it "necessary" an extension of the investigation for another six months -it was already extended in July 2021-.
Faced with this proposal, most of the defenses, including that of Eduardo Zaplana, have been opposed, as he has learned Europa Press.
On the other hand, the court has yet to rule on one of the last requests made by Zaplana's defense related to the unblocking of his insurance policies to cover the medical expenses derived from his illness – leukemia – and pneumonia as a result of the Covid-19. In total, the investigated presented to the court invoices for an amount of 9.060 euros, all corresponding to 2021.
After opening the procedure and the arrest of the former minister in May 2018, the court ordered the blocking of accounts and products of any kind opened in the name of Zaplana, either as owner or as authorized.
Others are added to Zaplana's medical expenses, such as the payment of the Mechanical Traction Vehicle Tax and the Real Estate Tax of one of his homes, the total amount of which amounts to 3,214.33 euros.
Given that the Court, in a resolution, alluded to the possible release of funds to meet "certain contractual obligations to avoid irreparable damage", Zaplana's defense requested the release of funds to meet tax obligations and the advance payment of benefits derived from Telefónica's insurance. Now the court must rule.
Reference-www.abc.es