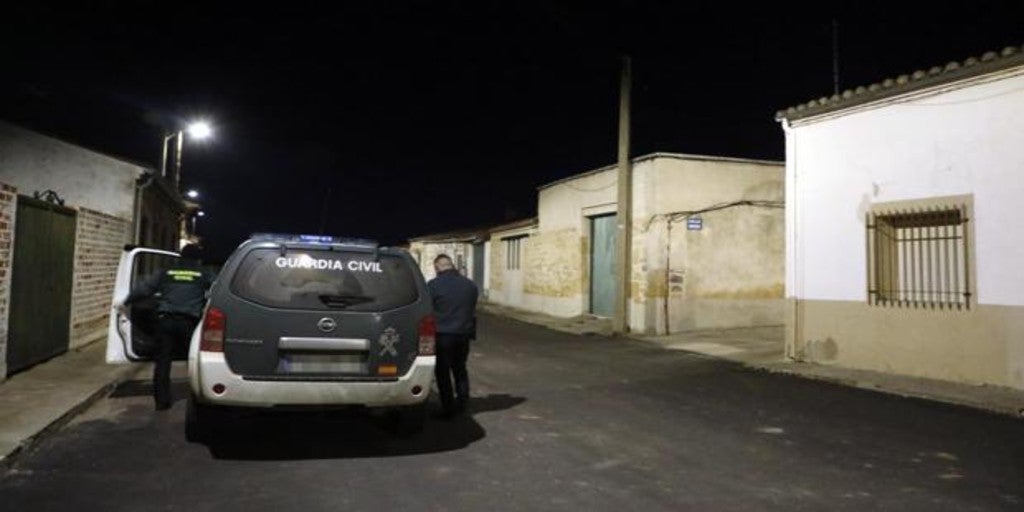 The brother of the Arcediano twins suspected "by not seeing or speaking" with one of them
Valladolid/Salamanca
Updated:
Keep

A macabre discovery surprised the small town of Arcediano in Salamanca last Monday night. One of her neighbors had lived in his home for several days with the body of his twin sister 78 years old without having reported the death and without the around seventy neighbors who reside in this municipality of Salamanca in the region of La Armuña during the winter noticing what happened.
It was the brother who sounded the alarm. «The family worried about them because they lived alone and often came from Salamanca to see how they were», relates the mayor of the town, Víctor González. They would come to her house and talk to the twins from the street, but «Seeing that only one of them answered him, the brother suspected that the other could be ill or that something had happened to her».
So he decided to call the emergency services to get in and that's how they found the lifeless body of one of the two people who lived in the home.
It was the family home, where his parents had also lived, to which the sisters had returned from Madrid when they retired as teachers. Despite the fact that they had no relationship with the rest of the neighbors, "they were seen going shopping and walking on good weather days, always together," the alderman explained.
Over the years, even before the coronavirus pandemic arrived, they had become loneliest people, a "little strange", but there was nothing to suspect that they had problems or lived in an unhealthy situation, as the Civil Guard and the health services found when accessing a home, which, apparently, did not have electricity, without running water or heating, reports Ical.
"A week at most"
"According to forensics, the body would have been there for a week at most, but not months," said Víctor González, who also assured that "it is a shame that this has been the case." He also recognized the "surprise" from the rest of the neighborhood. "We are a small town, many found out what happened the next morning," he explained.
After the discovery, the toilets took the woman to check her health and perform a first pychiatric analysis to determine the medical causes of her behavior. Minutes later, the judge proceeded to remove the body, whose autopsy will reveal the exact causes of death of the twin sister and the exact time the body was in the house.
Reference-www.abc.es