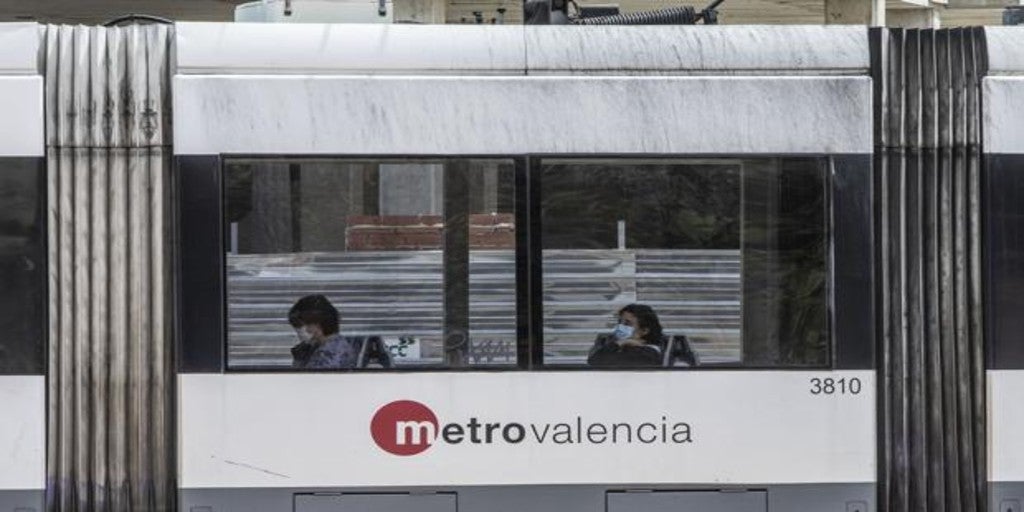 Special schedules of the Valencia Metro for Wednesday, January 19 for the Valencia-Sevilla match
VALENCIA
Updated:
Keep

The Valencia Subway will reinforce the circulation of some of its trains this Wednesday January 19 on the occasion of the football match that takes place at 9:30 p.m. at the Mestalla stadium between the Valencia CF and the Sevilla F.C.. The Generalitat will facilitate the mobility of users with the reinforcement of the services of the lines L1, L2, L3, L4, L5 y L7 with the incorporation of additional subways and trams after the end of the game.
From the station Aragon, the closest to the stadium, there will be subways on Line 5 at 11:40 p.m. Maritime-Sawmill and at 11:53 p.m. Airport, with the possibility of linking with L1 and L2 in Angel Guimera.
At the same station, but on Line 7, there will be a train at 11:48 p.m. in the direction of Torrent Avenue.
From the also nearby station of Faculties There will be services at 11:45 p.m. to Rafelbunyol and Aeroport, with the possibility of connecting with L1 and L2 at Ángel Guimerá.
The aforementioned transfers at the Ángel Guimerá station will make it possible to travel on Line 2 at 00:01 a.m. to Torrent Avinguda and at 00:06 a.m. to paternal. At the same station, but on Line 1, there will be a train at 00:04 in the direction of Seminars.
With respect to trolley car, the fans will be able to move from the stop of Benimaclet until the of doctor luch through the unit that they plan to leave at 11:48 p.m.
The schedules can be consulted on the website of Metrovalencia, as well as on the free information and Customer Service telephone number 900 46 10 46 and on their respective social networks.
Reference-www.abc.es