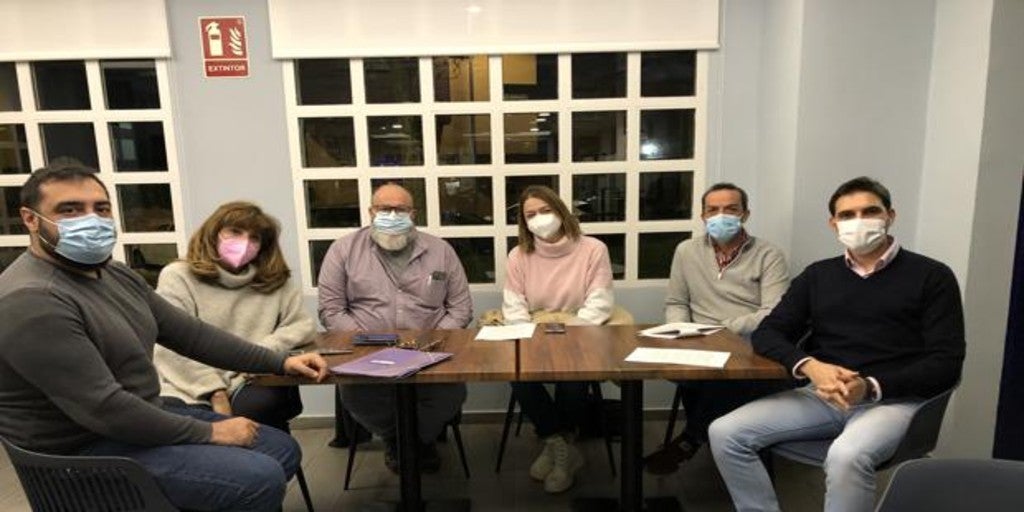 PP and SOS Talavera, concerned about the null importance of the city for the Ministry of Transport
Talavera
Updated:
Keep

The Popular Party and SOS Talavera have addressed the breaches of the Pact for the Recovery of Talavera and its Region, focusing especially on the concern about "the null importance that the city has for the Ministry of Transport, a department whose decisions in the coming months will be determining factors for the future of our city".
In a work meeting, the councilors of the PP and the representatives of SOS Talavera have thus referred to the delay in the resolution of the allegations to the Informative Study of the AVE, in which "The political management that the City Council has to do is crucial so that Talavera's interests are not undermined."
In this sense, they have regretted that the president of Castilla-La Mancha, Emiliano García-Page, in his meeting with the Minister of Transport, Raquel Sánchez, announced a third lane for the Toledo industrial estate and sold that "a lot of light is seen in end of the tunnel» with respect to the AVE, when it did not even rule on the burying as it passed through Talavera.
Thus, they have recalled that, in accordance with the Protocol signed in 2007 and ratified in the municipal plenary session this mandate, the Community Board undertook to assume the difference between the cost of the line on the surface and underground. However, it is possible that the cost of the burial will be covered by the Ministry of Transport, Mobility and Urban Agenda, if so decided, after the arrival of the European Funds. Meanwhile, "so far the only thing we have seen is how the Ministry erased this alternative with a stroke of the pen, the City Council refused at first to include it in the allegations and the regional government does not know does not answer."
We must not forget, they have continued, that the General State Budgets leave the high-speed line at zero for this year, "condemning the AVE at least until 2030 and with a gap in the form of a wall that can be lethal for development of Talavera permanently".
Finally, they lamented the rejection of other vital issues such as the metropolitan transport area or the E2 season ticket, as well as the breach of García-Page's repeated promise of 2 million square meters of industrial land, or the widening of the A-5, "for which the will and budget of the Ministry of Transport is also essential."
Reference-www.abc.es