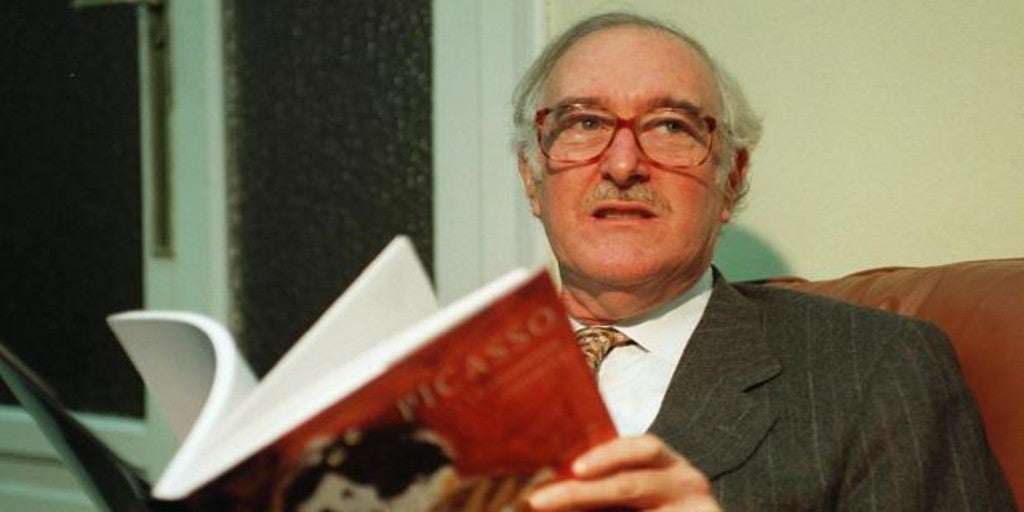 Our shared memory is in history
Updated:
Keep

Jonathan Brown was my most beloved and admired colleague. we met at Princeton in 1973 and we spent a lot of time together, not only in the archives, but chatting at lunch and even playing tennis, where I always lost. We later shared many hours of research in Spain and Italy looking for information about the Palacio del Buen Retiro. He was a great scholar and specialist in the Golden Age, but above all he was a magnificent human being, full of friendship and interest in others.
It was he who introduced me to the world of art history. I was always interested in exhibitions and paintings, especially of the Prado Museum, but it was Jonathan
who gave me the tools. His method was to contextualize the works within the cultural and political approach of his time. It can be said that his vision changed, and even revolutionized, our understanding of art, because Jonathan opened a new perspective for young researchers, who were fed up with a positive history and closed to a broader approach. It came like fresh air for everyone: a breather. We learned a lot thanks to a man who wanted to know everything with his infinite curiosity.
My work combined perfectly with what I was researching from the 17th century. It can almost be said that we were made for each other. We had a very similar vision of the history of Spain, and at the same time very different from what had traditionally interested the Anglo-Saxon world. Jonathan, like me, fell in love with the Prado Museum from your first visit. The two of us, without knowing each other at that time, lived a similar experience in Spain. The work in the Spanish archives was difficult, with very primitive cataloging and without knowing what you could find. It was virgin land before us. Foreign historians had a unique opportunity to move around and search for discoveries, while native historians could hardly travel.
Since we wrote the book 'A palace for a king: the Buen Retiro and the court of Philip IV', we were always thinking of recovering that great palace from oblivion for the future. The politicians of that time, such as President Aznar, helped us a lot to carry out a campaign for which we have been fighting for almost forty years in the press and at an institutional level. We hope that this evocation of the Hall of Realms, not an imitation, comes out soon. It will be, once finished, Jonathan's great legacy.
I have many photos with him, but our shared memory is in history. Felipe IV is my king and also his.
Reference-www.abc.es