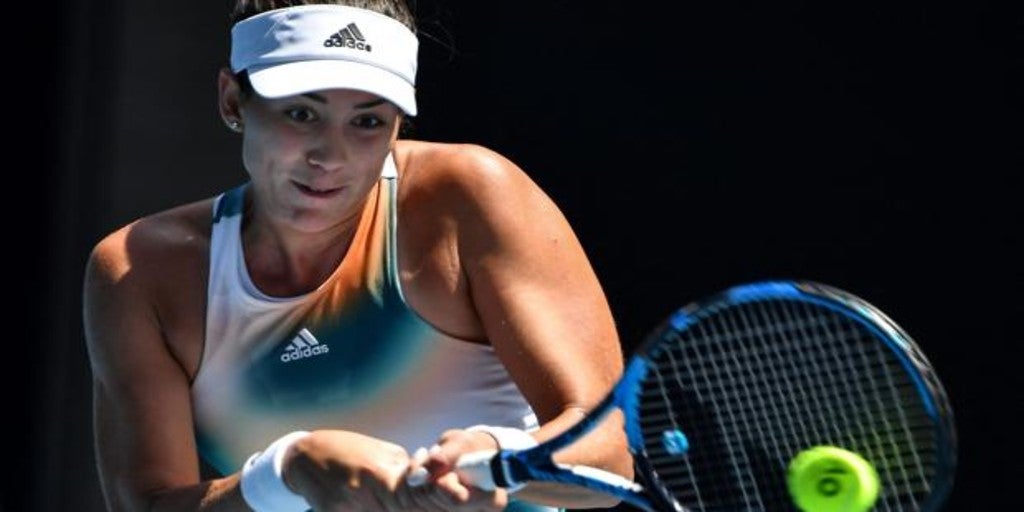 Muguruza makes it through the first round of the Australian Open with ease
Updated:
Keep

Garbiñe Muguruza advanced uneventfully to the second round of the Australian Open on Tuesday at win in two quick sets of the young French Clara Burel in less than an hour and a half of play.
Third seeded in the tournament and winner of the WTA Finals last November, Muguruza beat her rival, 77th in the women's ranking, 6-3, 6-4 in 88 minutes.
"I'm very motivated here, especially in the early rounds when you really want to get through these matches where anyone can beat anyone," said Muguruza, who has won ten years in a row on her Melbourne debut.
"I'm very happy", added the 28-year-old tennis player, who last year seemed to recover her best game, the one that led her to win Roland Garros in 2016 and Wimbledon in 2017.
After a few early scoring games, Muguruza broke her opponent's serve early, decimated by a weak serve and unforced errors.
The Frenchwoman tried to put up a fight and initially saved the deficit, but quickly succumbed to Muguruza who won three games in a row to claim the first set.
After the little break, Muguruza came back dominating and quickly put her pass back on track, with a service break in the second set in which he came to enjoy several match points at 5-2.
The French made some gestures of rebellion, such as a volley to break Muguruza's serve when she served to win the match, but the Spanish finally imposed her authority.
«I am aggressive on the track and I like to dominate. (I'm very happy. I train like this. I'm not like that outside, but on the pitch I'm aggressive," Muguruza reflected at the end of the match.
The former world number one, whose best result in Melbourne is the lost final in 2020, will face the French veteran in the second round Alizé Cornet, number 62 in the WTA ranking.
Reference-www.abc.es