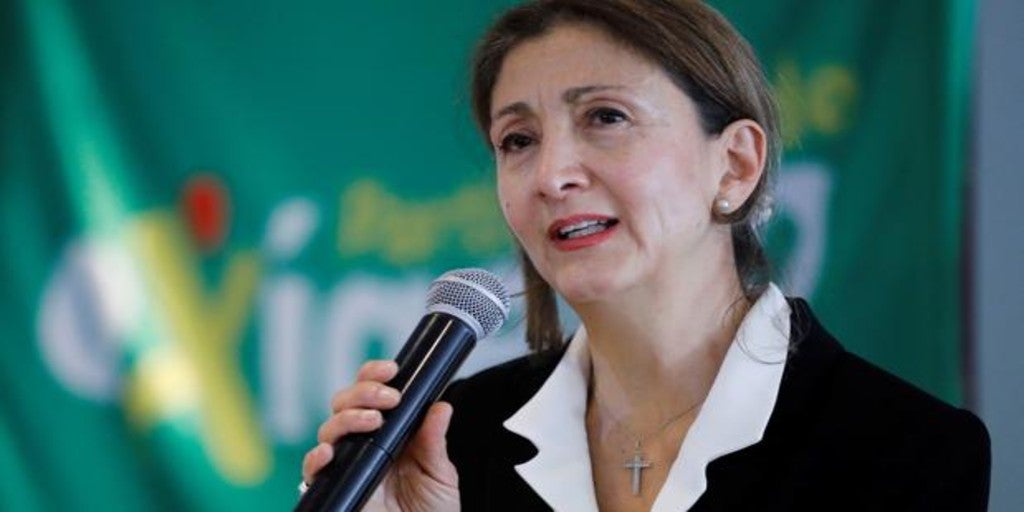 Íngrid Betancourt returns to fight for the Presidency of Colombia 20 years after being kidnapped by the FARC
Updated:
Keep

Ingrid Betancourt, former congressman and victim of a kidnapping by the FARC between 2002 and 2006, has made official his Pre-candidacy for the Presidency of Colombia by the Hope Center Coalition.
«Twenty years ago I was kidnapped as a presidential candidate for Verde Oxígeno (…) confronting the corrupt machinery. Today I am here to finish what I started with many of you, with the conviction that Colombia is ready to change course and fulfill the appointment with its history," Betancourt said.
ANNOUNCEMENT INGRID BETANCOURT https://t.co/lcqTQ6Z6W5

— Ingrid Betancourt (@IBetancourtCol) January 18, 2022
In a press conference that could be followed through his social networks, Betancourt celebrated that the voters of the Esperanz Center Coalitionto have the opportunity to elect their candidate on March 13 among other "great" men, "sons of the values ​​of Verde Oxígeno", such as Sergio Fajardo and Carlos Amaya.
«The coalition needed the presence of a woman, of a person who spoke in a different way. I carry Colombia in my heart in a different way because my life has been different. It is a path of pain, but also of hope and faith", explained Betancourt in relation to one of the main reproaches that has been made against this coalition made up of center parties, the lack of parity.
Along with Betancourt, the former mayor of Medellín and former governor of Antioquia, S.erg Fajardo; the former governor of Boyacá, Carlos Andres Amaya; the former Minister of Health, Alexander Gaviria, and the former Interior, John Ferdinand Christ; as well as former congressman Juan Manuel Galan and the senator Jorge Enrique Robledo.
Shortly after the news was known, Fajardo welcomed Betancourt through social networks, whose "knowledge, experience and vision of the country will enrich the debate on how to change Colombia without anger or hatred."


Reference-www.abc.es