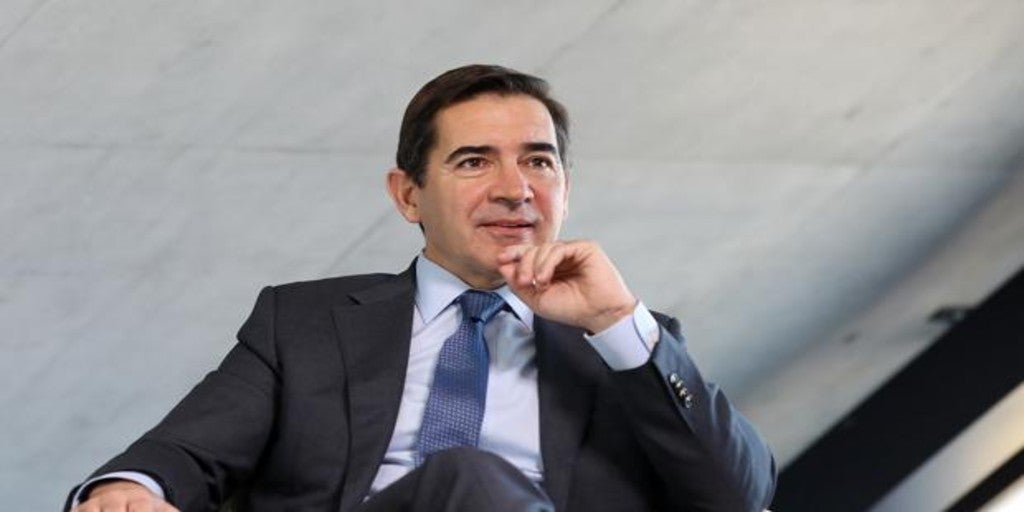 Torres (BBVA): «Between 2021 and 2022 we expect to distribute more than 7,000 million to our shareholders»
MADRID
Updated:
Keep

BBVA plans to distribute more than 7,000 million euros to its shareholders between 2021 and 2022 and not have excess capital in 2024, which could imply additional distributions, although the group's priority is to invest it in "profitable growth" of the franchises and the business. This was advanced by the president of BBVA, Carlos Torres Vila, in an internal interview published this Monday, in which he pointed out that the entity will still have relevant excess capital after the repurchase of shares that it is executing and the takeover bid on 50.15 % that it does not own from its Turkish subsidiary Garanti BBVA.
"Between 2021 and 2022 we expect to distribute to our shareholders more than 7,000 million euros, which is equivalent to more or less 20% of our current market capitalization," said Torres Vila.
Those 7,000 million include the repurchase of 3,500 million euros and the expected dividends for 2021 and 2022 (applying the 'pay out' policy of 40%-50% of the benefit to the earnings estimated by the consensus of analysts).
After the repurchase of shares and the takeover bid for Garanti (assuming 100% acceptance), BBVA will still have an excess capital of 2,000 million euros which, together with what the bank generates in the future, will be invested in the franchise and business growth, as well as additional remuneration for shareholders.
"The clear priority is profitable growth that generates long-term value for our shareholders, but there could also be additional distributions to, in any case, be within the target range of between 11.5 and 12% of capital ratio in the year 2024," Torres announced, thus revealing that the bank does not plan to maintain excess capital beyond 2024.
Mexico's leadership
Asked about the strengths and levers that BBVA has to achieve the objectives of the growth plan presented at 'Investor Day', the group's chairman explained that the strengths "are very clear" and revolve around the strength of the franchises, among which the one of Mexico has stood out, which has "a differential leadership".
Apart from Mexico, Torres Vila has highlighted that also in Turkey, South America or Spain the group has franchises with double-digit market shares and with returns "that far exceed those of the competition".
In the case of Turkey, where it will launch a takeover bid for the 50.15% that it does not control of its subsidiary Garanti, the president of BBVA stated that it is "a strategic country" for the group, which has "enormous potential for the future in the long term", so the takeover bid, in the long-term context, "is very attractive for BBVA and for its shareholders".
Reference-www.abc.es