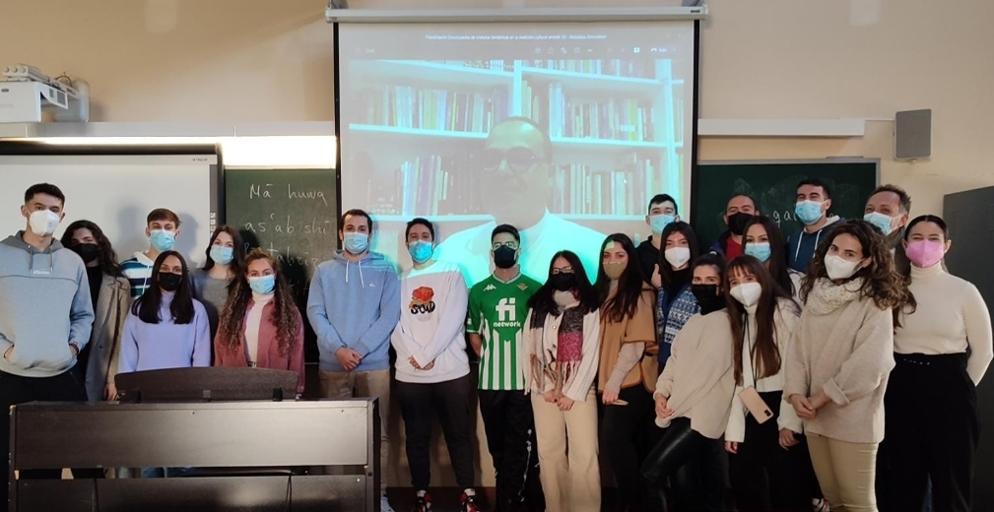 The Toledo School of Translators translates 58 works by contemporary Arab authors into Spanish
Toledo
Updated:
Keep

Through an agreement between the University of Castilla-La Mancha (UCLM) and the Sharjah Book Authority, the Toledo School of Translators has turned 58 works by contemporary Arab authors, mostly Emiratis, into Spanish, under the direction of Professor Luis Miguel Cañada. The initiative, which includes the co-edition of some works to promote their dissemination in Spain and Latin America, is part of a set of proposals that promote the role of translation as a disseminating agent of the Arabic language and culture and that also endorse the emirates of Abu Dhabi and Dubai.
According to Professor Cañada, this translation project driven from the emirate of Sharjah aims to "contribute to alleviate the deficit of existing translations in the Arabic-Spanish combination and break down the prejudices that hinder rapprochement with the Arab and Muslim world, in addition to favoring the circulation of the rich Arab intellectual production of the Arabian Gulf and intensifying contacts between Arab cultural actors and the Spanish publishing world»".
In this sense, at the head of a team made up of professional translators, native Spanish speakers and trained in translation at the Toledo School of Translators, Álvaro Abella, Angelina Gutiérrez, Antonio Galán, Rita Oregui, Sergio Cordeiro, Beatriz Cámara and Ismael Profitós, has coordinated the translation from Arabic of authors such as Sultán Alamimi, Nura Alnumán, Áhmad Isa Alásam, Fátima Almaameri, Talal Alyunaibi, Mizae Aljayyat, Yúsuf Abu Lauz, Hamad Muhammad ibn Saray, Abdulaziz Almusállam or Lulua Mansuri, among others.
The 58 translated works include poetry (23), novel (13), story (9), political, historical or religious essay (8), children's story (4) and theater (1). In addition, to promote the dissemination of these works in Spain and Latin America, the UCLM, through the School of Translators, has planned to close different publishing agreements. The first of them has given rise to the co-edition of the 'Encyclopedia of Fantastic Creatures in the Emirati Cultural Tradition', by Abdulaziz Almusállam, published this January by the Verbum publishing house in the collection Letras Árabes, directed by Professor Cañada.
The translation project started in April 2020 with the signing of the agreement between the UCLM and the Sharjah Book Authority and will culminate with the presence of the emirate as a guest country at the Guadalajara Book Fair, postponed to 2022 for health reasons. "ANDhe first year of the pandemic is possibly one of the most fruitful in terms of the volume of translations of Arabic literature into Spanish The Toledo School of Translators has lived since its foundation in 1994", says the professor.
With the creation in 2014 of the Sharjah Book Authority to centralize all public activity around books (publishing, translation, participation in fairs, etc.), the emirate of Sharjah follows in the footsteps of Abu Dhabi and Dubai, which, since 2005 and 2007, respectively, have promoted various initiatives that have the translation as diffusing agent and irradiator of Arabic language and culture.
Reference-www.abc.es