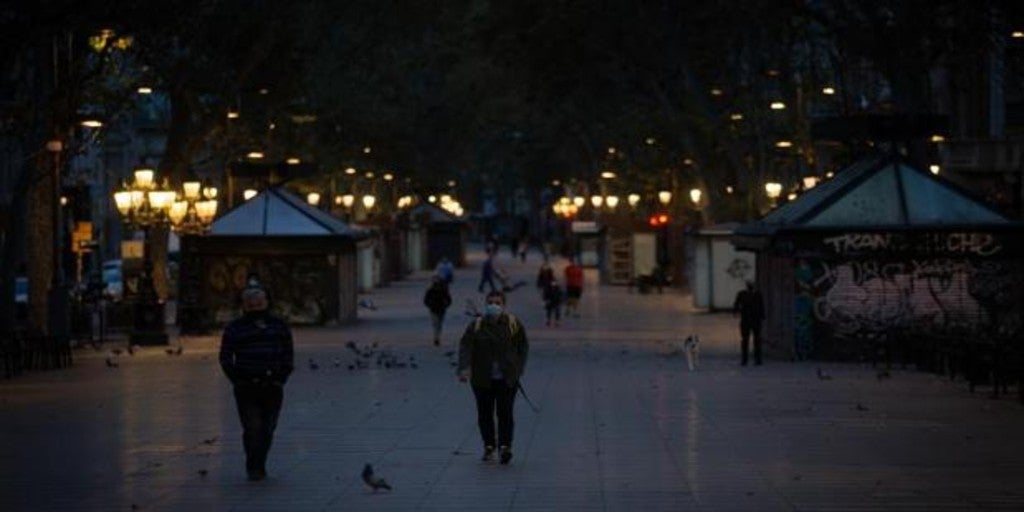 The Generalitat confirms that the curfew falls this Friday
BARCELONA
Updated:
Keep

The Generalitat de Catalunya has confirmed this Monday that it will not extend the night confinement from 1 to 6 in the morning as a measure to control the sixth wave of the coronavirus pandemic beyond this Friday, sources from the Ministry of Health have informed Ep.
This is a decision of the delegated commission on Covid-19 matters that was headed this Monday afternoon by the president of the Generalitat, Pere Aragonès, together with the vice-president, Jordi Puigneró, and the councilors Laura Vilagrà, Joan Ignasi Elena, Josep Maria Argimon, Josep Gonzàlez-Cambray and Violant Cervera.
In fact, Plaja already explained last week that they were detecting signs of improvement in the evolution of the sixth wave of the pandemic, so they did not contemplate extend the night curfew.
Regarding the rest of the measures to control the pandemic, the Catalan Executive will finish closing "some details" that the Government spokeswoman, Patricia Plaja, will explain in a press conference on Tuesday after the Executive Council.
In addition to the curfew, there are other restrictions in force such as the limitation of social gatherings to a maximum of 10 people, the closure of nightlife and the reduced capacity in restaurants, commerce, sports and culture, among others.
Reference-www.abc.es