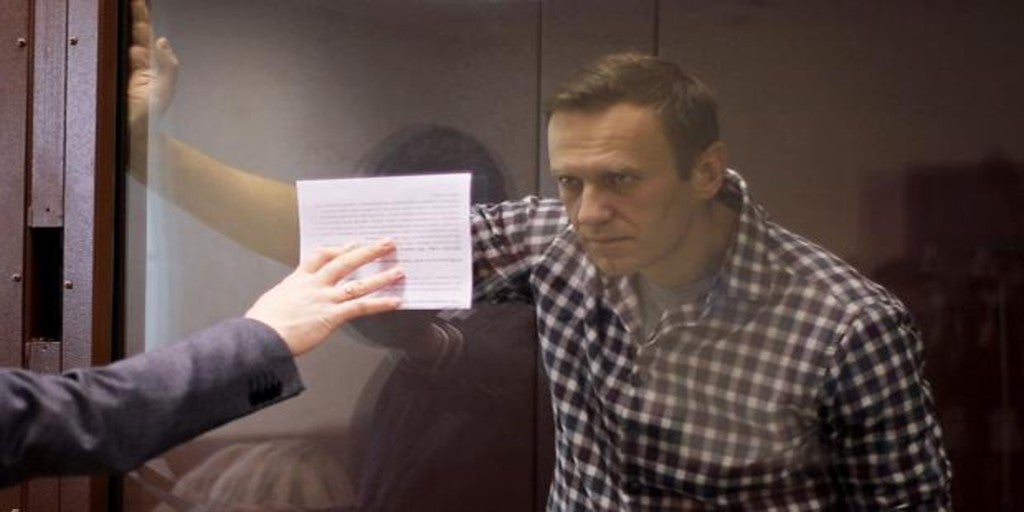 Navalni does not regret "not for a second" that he returned to Russia, a year after his arrest
Updated:
Keep

Russian opposition leader Alexei Navalni landed in Moscow on January 17, 2021, after recovering in Germany from a serious poisoning suffered in August 2020. A year later, he does not regret «not for a second» a return that has meant being behind bars again and that marked a turning point in the persecution of those around him.
Navalni was arrested for breach the requirements of the probation from which he benefited after a conviction for fraud in 2014. On his return, the Russian Justice determined that he should enter prison to serve the pending sentence of three and a half years, without taking into account a poisoning from which Moscow always He said he didn't know anything.
Coinciding with the anniversary, the opposition politician lamented in a post on Instagram that he could not set foot in his country "as a free person», but he has said he does not regret his decisions, despite the fact that he recognized that a «pull and loosen» between «courage and fear». The text is accompanied by an image with his wife, Yulia Navalniya.
The Russian authorities took advantage of Navalni's imprisonment to tighten the pressure on your environment, cataloging their organizations and, by extension, those who make them up, as «extremists». They have also opened new judicial fronts against the opposition.
Next week he will go before a court again in one of these multiple cases, as Navalni has announced. "I completely do not know where my trip will end or if it will end one day," he lamented in the text, collected by the newspaper 'Moscow Times'.
The 'hell' of your environment
The director of the NGO Amnesty International for Eastern Europe and Central Asia, Marie Struthers, has denounced that "Navalni and the people associated with him and dedicated to activism have been living in hell" for a year, the victim of "a campaign of repression and reprisals without precedents".
According to Struthers, Russia has "destroyed every vestige of the rights to freedom of expression and association," with dozens of people associated with Navalni falling victim to "trumped-up charges." Even those who have fled the country fear that their relatives will pay for the collateral damage of political dissidence.
"The cruel actions of the Kremlin, which remains totally determined to silence and discredit Alexei Navalni and his sympathizers, must end now," the head of Amnesty has claimed, in an appeal that extends to the international community to put an end to the " brutal retaliation."
In the meantime, no responsibilities have been cleared up regarding the poisoning suffered by Navalni and which caused him to become seriously ill when he was flying from Siberia to Moscow. German experts confirmed that he was poisoned with a Novichok-type nerve agent, linked to the darkest Soviet times.
However, the Russian government has downplayed the credibility of the accusations that link it as the mastermind of this alleged covert operation and has accused Germany of not responding to their requests for information on the case, even assuring that behind all the controversy there are interests hidden politicians against Moscow.
Reference-www.abc.es