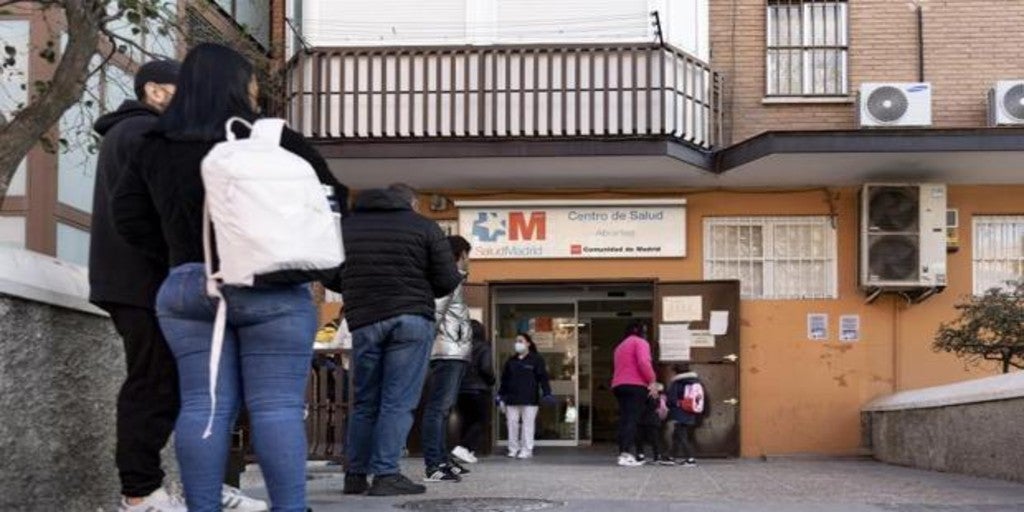 Madrid will give simultaneous highs and lows from today due to Covid, after assuring the minister that the norm did not have to be changed
MADRID
Updated:
Keep

From today, the Community of Madrid will discharge and discharge simultaneously for cases of asymptomatic positives of Covid-19, to reduce thebureaucratic burden in Primary Care by half. This has been indicated by the Ministry of Health in a statement, in which it also recalls that the Minister of Social Security has assured by letter that a regulatory change is not required to apply this method. In this way, the doctors who sign these cancellations and registrations are given the necessary legal certainty.
With this modification, from now on the doctor will be able to issue sick leave and discharge from work in a single contact with the patient in episodes registered as asymptomatic Covid-19 infection, as well as occurs in the processes of Temporary Disability of short duration, that is, up to five days, as stated in Royal Decree 625/2014.
In all sick leave with this diagnosis, an estimated duration of sick leave of seven days will be automatically loaded and, depending on the date that is registered, the reincorporation date will automatically appear without having to fill it in. To obtain it, asymptomatic patients who have tested positive in a self-diagnostic test or other active infection detection test (PDIA) will have to contact the free telephone number of the Patient Service Center 900 102 112, report their situation and indicate that they need the discharge to be able to fulfill the period of isolation.
The citizen will receive an SMS confirming receipt of their data and informing them that the health center will contact them to carry out the procedures without having to make an appointment. Thus, you will be provided with low and high for a duration of seven days from the date of the positive result.
If symptoms appear during the isolation period and they persist after those days, you should contact your health center in case it is necessary to prolong it. If you remain symptom-free after a week, you should return to work the next business day.
Citizens who need it can digitally access the withdrawal documentation by accessing the My Health Folder section on the official web portal of the Community of Madrid, or through their company if it is attached to the state RED System. It will not be necessary to print the part on paper if your company has access to this tool. In addition, a printed copy of the documentation can be requested at the User Service Unit of the health centers.
The Community of Madrid had already asked last week to be able to apply these simultaneous discharges and discharges. But the minister's response had came via twitter, indicating that this possibility was already allowed, that other communities were applying it and that the legal change was not necessary.
The health adviser, Enrique Ruiz-Escudero, requested by letter to Minister Escrivá that this system be applied, and has now received a reply by letter from the Minister, stating that the new system could be implemented without the need to modify the current norm.
The high contagiousness of Omicron strain It has generated an increase in medical discharges -and, consequently, discharges- that has further complicated the already difficult situation of Primary Care centers, to the point of bringing them very close to collapse. The measure that is applied from today tries to decongest doctors from bureaucratic work.
Reference-www.abc.es