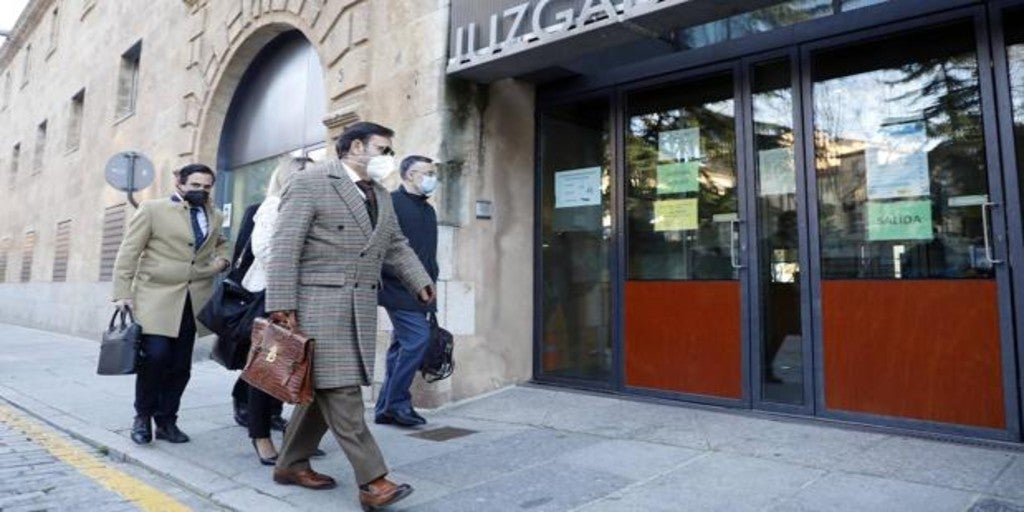 Iglesias chooses not to testify before the judge while waiting for an appeal to be resolved
VALLADOLID
Updated:
Keep

The president of the Popular Party of Salamanca, Javier Iglesias, has accepted this Monday his right not to declare as investigated for the alleged illegal financing of his training during the 2017 primaries. Neither has the PP as a legal person, which has sent a representative from Madrid, arguing in both cases that there is an appeal filed in the Provincial Court that has not been resolved. Iglesias has not gone to the Plaza de Colón in Salamanca, where his statement was scheduled before the Investigating Court number two of the Salamanca capital, alleging via videoconference that he had been vaccinated in the previous hours with the booster dose against Covid-19.
the next date indicated in the calendar of the cause It's March 3, when the declaration of the manager of the PP of Salamanca is expected, Elizabeth Sanchez, who was also called, but has previously requested its postponement for medical reasons.
Until then, "normal" is that the case will remain stopped, in the words of Francisco Martín del Río, the lawyer for the private prosecution brought by the Forum of the Left-The Greens, who has criticized Iglesias' "triquiñuela".
If this forecast is met, there would be no new statements before the judge until after the regional elections of February 13. In this line, the regional secretary of the PP, Francisco Vazquez, had predicted hours before that this matter was not going to have an impact on the electoral campaign
The PSCL also ruled on this case to wish that the leader of Ciudadanos, Francisco Igea, speak "elsewhere" after he revealed an alleged conversation with Iglesias in which the Salamanca would have told him, according to the former vice president of the Board, that "you know that I did what I did because whoever asked me to do it." To the Secretary of Organization of the Socialists of Castilla y León, Anna Sanchez, it seemed "curious" that the former counselor has "recovered his memory" on this matter and invited him to say so in court. "If he knew this, what was he waiting for to say it," said the leader.
Reference-www.abc.es