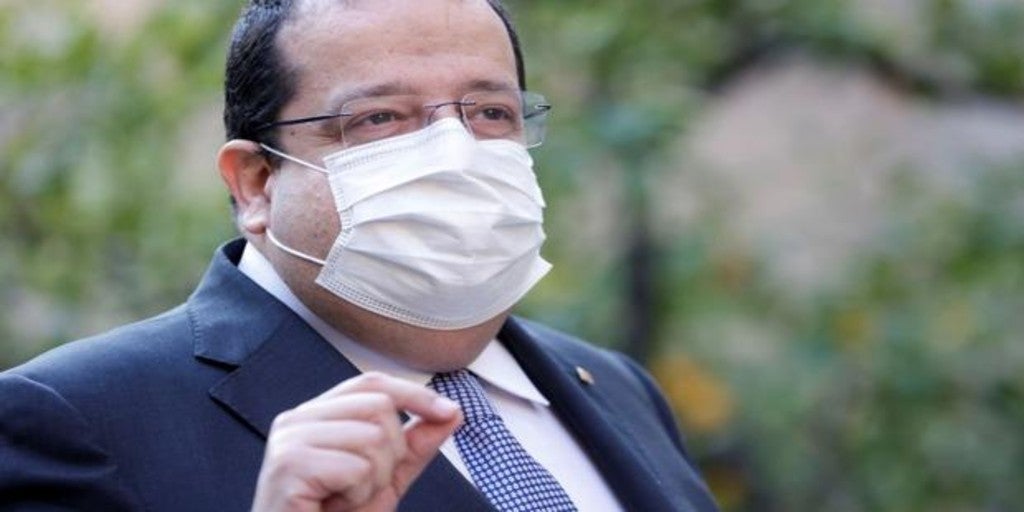 Elena again denies a purge in the Mossos: "I'd rather die than cover up corruption"
BARCELONA
Updated:
Keep

continue the justifications of the Government in the face of criticism for a possible purge in the leadership of the Mossos d'Esquadra, after the dismissal of Major Josep Lluís Trapero. Questioned about the changes in the Catalan police headquarters, the Minister of the Interior, Joan Ignasi Elena (ERC), stressed this Monday: "I'd rather die than cover up corruption."
A demonstration by Elena in Rac1, after the controversy caused by the dismissal of the mayor Antoni Rodríguez at the head of the General Criminal Investigation Police Station (CGIC), which directed investigations against the then Minister Miquel Buch and the current President of the Parliament, Laura Borràs.
As already stated from the Corps headquarters to justify the change, the head of the Interior has stressed that a trusted man of Rodríguez, Ramon Chacon, assumes command of this area, and has assured that there is no investigation at risk.
Regarding Rodríguez's new destination, the Rubí police station, he has repeated that it is something habitual.
Trapero's new destination
In addition, Elena has detailed this morning that the relay at the Mossos dome was carried out without notifying Junts, considering that this decision was part of his powers at the head of the department, and that has offered Major Trapero a position of "analysis" within the body.
He has also indicated that when he took office as director he did not have in mind to replace Trapero, but made the decision after a round of talks with Mossos commanders to take "the pulse" of the body. "It was good to incorporate a person who was more oriented towards territorial issues", he defended on the appointment of the new major, Josep Maria Estela, who was previously head of the Camp de Tarragona police region.
As Elena explained, Interior has transferred a document to Trapero with the tasks that they believe "I would have to do" -on analysis and future risks- and he has asked for a few days to examine it before returning on the 25th.
Reference-www.abc.es