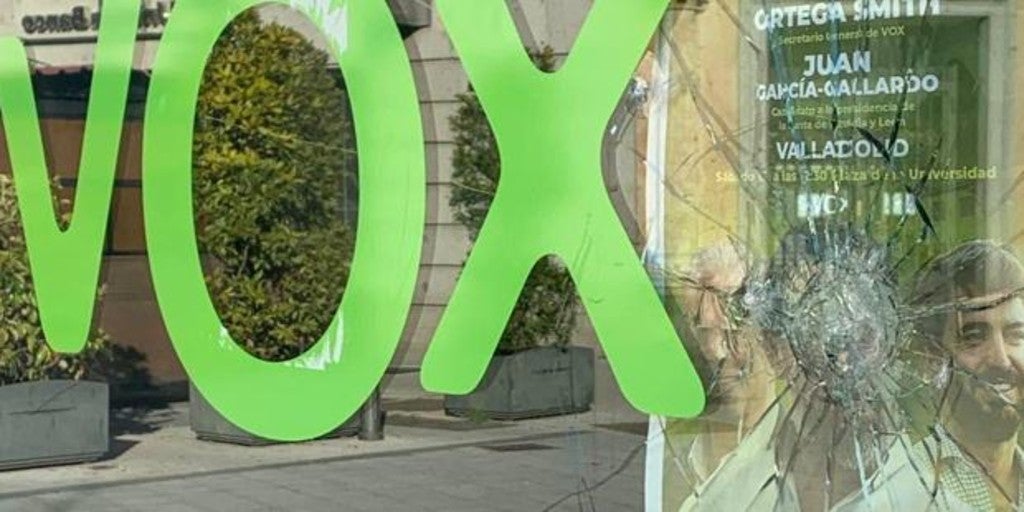 Vox denounces a "violent attack" at its campaign headquarters in Valladolid
Valladolid
Updated:
Keep

The Vox campaign headquarters in Valladolid woke up this Sunday, for the second consecutive day, with damage, as reported today by the formation, which has denounced to the Police some facts that it attributes to "radical left-wing groups."
In a statement, Vox assures that its campaign headquarters has suffered a "violent attack in which, in addition to several graffiti", also broken several windows as a result of the impact of objects blunt.
"It is the second attack that has occurred this weekend, since on Saturday the campaign headquarters woke up with a posting of posters of radical groups», they assure from Vox, which adds that «the central headquarters in Valladolid also suffered the violence of the 'tolerant' of the radical left who placed a poster with a graffiti on which you can read: 'Vox erases this' ".
From Vox have invited the rest of the political forces to "condemn" the events, which have already been transferred this morning to the Police.
Reference-www.abc.es