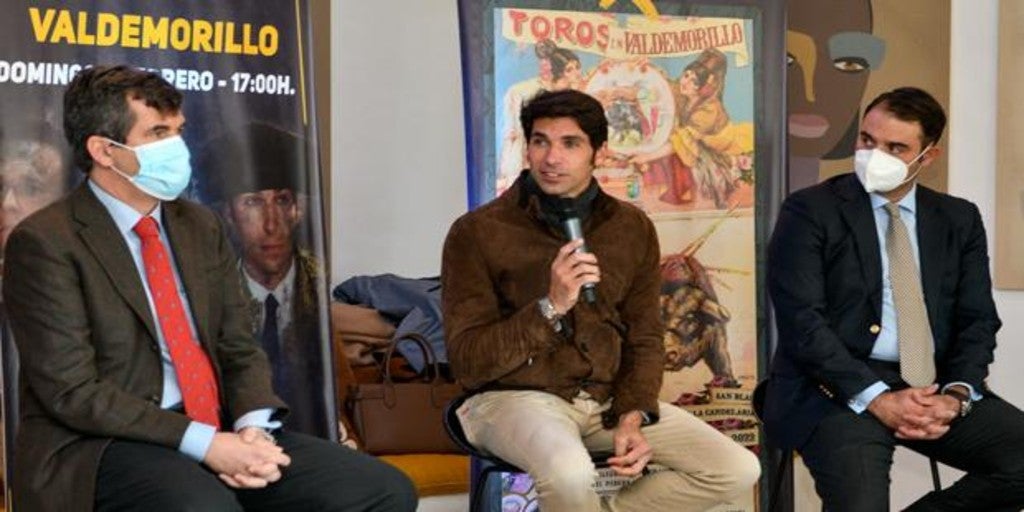 The Valdemorillo Fair bets on figures
Madrid
Updated:
Keep

The Valdemorillo Fair bets this year on the figures. This is how it looks on the posters, presented at the Commodore restaurant in the Madrid capital. The coming-out of the cycle, directed by Victoria Collantes, included the participation of Cayetano Rivera and Juan del Val.
The event was closed by Santiago Villena, mayor of Valdemorillo, who was backed by members of his municipal corporation such as Miguel Partida and regional deputies Yolanda Estrada, Ángel Ramos, Juan Peña, Mar Nicolás, Carlos González, Alberto Escribano, Alejandra Serrano and Marta Marban.
Morante de la Puebla, Diego Urdiales and Daniel Luque will fight the bulls of Zacarías Moreno on February 5. On the 6th, Antonio Ferrera, Miguel Ángel Perera and Cayetano will do the paseo with a running of the bulls by Montalvo.
The Fair will open on Friday 4 with a bullfight for six bullfighters with the iron of Sánchez Arjona – El Collado. Subscriptions will go on sale from January 24 to 31 and single tickets can be purchased from January 31.
On behalf of Pueblos del Toreo, management company, Victor Zabala and Carlos Zuniga They highlighted the step forward of the figures to open new paths for Bullfighting, and they were confident in achieving two full houses. The prices of the localities -with general tickets from 47 euros for the three festivities- and the facilities of traveling with buses from various points invite you to do so.
Bullfighting associations and entities such as the National Federation of Peñas, with Jorge Fajardo; the Unión Abonados de Madrid, with Jesús María Fernández, or Las Meninas, with Charo Salvachúa, also joined the event.
Reference-www.abc.es