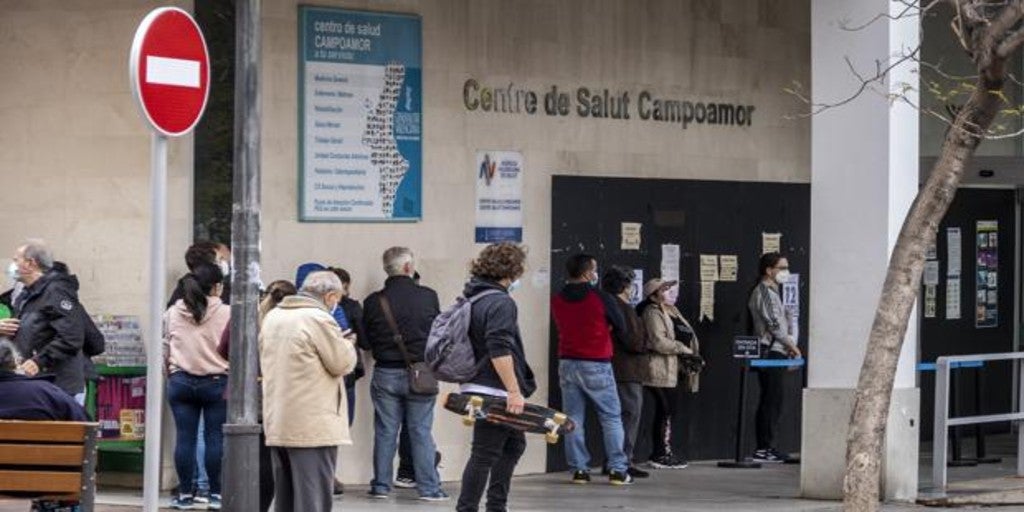 Positive in covid: how to request sick leave due to coronavirus in the Valencian Community
VALENCIA
Updated:
Keep

The advance of the Ómicron variant after the Christmas holidays has triggered coronavirus infections in the Valencian Community. Despite only two weeks having passed, January 2022 has become the month with the most infections since the start of the pandemic with a total of 176,562 positives. For this reason, the Generalitat has devised a telematic system to decongest the saturated health centers and speed up job registrations and dismissals due to Covid-19.
Since last Friday, pharmacies can carry out antigen tests on their customers and notify the result if it is positive to the Ministry of Universal Health and Public Health. Within the agreement reached by the Generalitat and the professional associations, people with coronavirus diagnosed by centralized points of obtaining samples from the public network, private laboratories and pharmacy offices will be able to request sick leave electronically.
Likewise, family doctors will be able to process both discharge and discharge in the same act, which will be delivered along with the diagnosis. In this way, discharge will be dated seven days after the onset of symptoms and, if they persist, it will be extended as long as necessary.
How to request sick leave due to covid
The down for coronavirus can be processed in
this link of the Conselleria de Sanidad, where a form must be filled out with the health data of the applicant, who will receive an SMS with a confirmation code on his mobile phone.
After formalizing the request, patients can download the document on the portal of Electronic Health Record, specifically in the sick leave download area, using your digital certificate or the [email protected] code. After accessing, you must click on HSE Reports and then on Temporary Disability.
The health inspection will notify the discharge directly to the National Institute of Social Security and then to companies.
Who can request leave due to covid
To request the COVID-19 sick leave report, it is necessary to have a positive result collected in the information system of the Ministry of Universal Health and Public Health. These can be obtained both in the public system (primary care, outpatient clinics or hospital services) as in accredited laboratories and pharmacies.
It should be remembered that the self-diagnostic antigen tests carried out at the applicant's home must be confirmed in one of the above cases, otherwise the document will not be processed. Likewise, the mutualists cannot obtain the report in this way.
When should the withdrawal be processed?
Sick leave due to coronavirus can be processed from the day after diagnosis, while the time interval between the request and the positive result will be five days from the date of issuance of the test.
Reference-www.abc.es