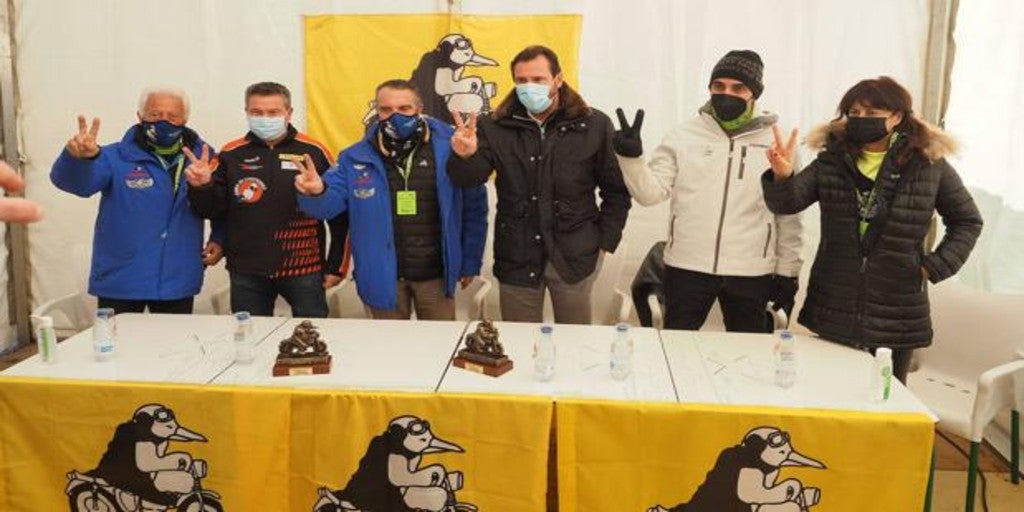 Penguins closes its forty edition with an absolute record with 38,116 registered
VALLADOLID
Updated:
Keep

penguins, the most important winter biker concentration in Europe, closed its fortieth edition this Sunday with a absolute record of participants when reaching the number dand 38,116 subscribers, as confirmed by the mayor, Óscar Puente, who was convinced that not long the figure of 50,000 participants will be reached.
Penguins have no roof. At a time like this, with the current circumstances, in the sixth wave of the pandemic, this record of participants confirms that there are no limits. This is the conclusion highlighted by the alderman in the balance of the fortieth edition, in which he also highlighted the national projection of Valladolid with this event. In the tent set up in Pinar de Antequera, he took stock together with the Councilor for Culture and Tourism, Ana Redondo, and the spokesperson for Turismoto, José Manuel Navas.
For his part, the spokesman for Turismoto, the organizing club, José Manuel Navas, has highlighted the success and lack of incidents, at the same time expressed his gratitude to the City Council of Valladolid for their support that guarantees the continuity of 'Pingüinos', among other reasons because the stability of a venue that continues to improve year after year has been achieved. In this sense, the mayor added that the Valladolid City Council's commitment to this area in the south of the city will foster a greater use for the organization of the summer music festival, with concerts and other activities.
The absence of incidents, despite the fact that it is a massive activity and compliance with health security measures, have been other characteristics listed in the balance, as well as the economic impact for hotels, commerce and other businesses, such as service stations.
awards
For their part, the winners of the 'Golden Penguin' have spared no praise for 'Pingüinos' and Valladolid. Both the spokesman for the motorcycling school Cuna de Campeones of the Ricardo Tormo Circuit, and the pilot Narcís Roca have praised the development of the biker event. «The concentration of Penguins is world famous; there is an incredible atmosphere and the city is beautiful, perfect. The event is a benchmark in Spain and at a European level", added Narcís Roca, a pilot who has toured the world with his 'stunt' shows and who yesterday starred in the last one on the Acera de Recoletos.
"Long Live Penguins"Óscar Puente exclaimed, as a wish shared with the organizers so that in 2023 it can be held, this time yes, with absolute normality and the pandemic has been overcome.
Reference-www.abc.es