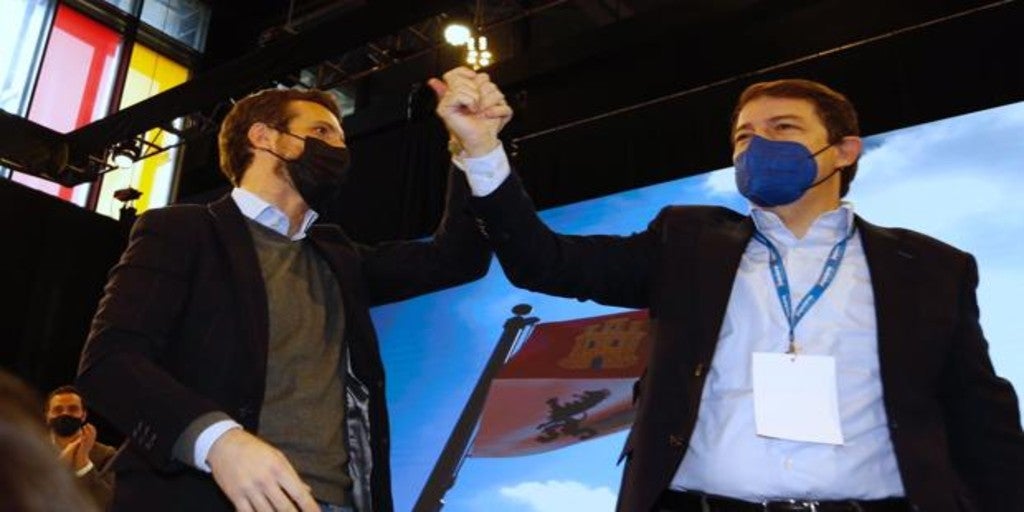 Mañueco, proclaimed president of the PP of Castilla y León with 98.26% of the votes
LION
Updated:
Keep

Alfonso Fernández Mañueco has been proclaimed president of the PP of Castilla y León after having obtained 98.26 percent of the votes. Of the 2,250 convened delegates, 1,154 have voted with the result of 1,129 votes in favor, 20 blank and five invalid.
The second day of the 14th Autonomous Popular Congress began with an intervention by the autonomous president of New Generations, Eduarzo Carazo, who was interrupted by the applause with which those attending the conclave cheered the former president of the Board and the party, John Vincent Herrera. Ovation later also for the mayor of Madrid, Jose Luis Martinez-Ameida. He participated in the table "The PP in the institutions", together with the spokesperson in Congress, Cuca Gamarra; the senator for Segovia, Javier Marotto, and the spokesman in the Cortes of Castilla y León, Raul de la Hoz.
Precisely during his speech, Almeida sent the message that "the time of 'sanchismo' is running outand it already has a countdown" and he also gave Mañueco some advice: "As Luis Aragonés used to say, in football it is only worth winning, winning and winning again and on February 13 it will prove itself".
Reference-www.abc.es