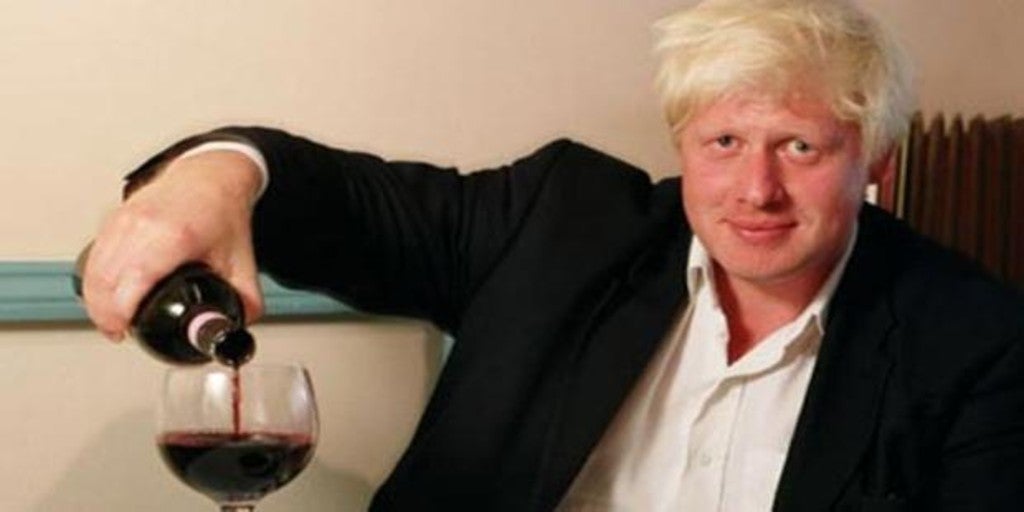 Latest international news for today Sunday, January 16
Updated:
Keep

Here, the headlines of the day where, in addition, you can read all the news and latest news today on ABC. Everything that has happened this Sunday, January 16 in the world and in Spain:
Downing Street staff 'wine Friday' during lockdown
The cascade of news about the illegal parties held in the residence and office of the British minister do not stop happening, as well as the 'mea culpa' of those involved, which, judging by the new revelations, are only crocodile tears. Because now it has transpired that these celebrations were not specific events, but Every Friday in Downing Street the music played and the alcohol flowed. So much so, that the officials bought a fridge to keep the bottles of white wine, prosecco and beer cool, according to the newspaper 'The Mirror', which adds that every Friday the workers took turns going to a local supermarket to buy the drinks. , which they put in the same suitcase with wheels that they used after buying them before the parties held on the eve of the Funeral of Prince Philip of Edinburgh.
A man takes hostages in a Texas synagogue and demands the release of a terrorist
Three hostages kidnapped this Saturday morning at a synagogue near Fort Worth, Texas, were released late at night, after hours of police siege. Another hostage had been freed a few hours earlier by the kidnapping suspect, a man believed to be acting alone.
Crossing the English Channel or drowning costs 2,000 euros
Despite being in the middle of winter and the infamous weather in the british isles, the sun shines bright in Dover on a Thursday in January in a sky without a single cloud. The sea, of an intense blue, is like a plate. It's cold, and don't be fooled by the sight of three women in their mid-seventies wading into the frigid waters off the coast of Dover only to emerge ten minutes later. I praise their bravery aloud when they pass me, and one of them tells me that she does it whenever the weather allows it because "the sea is life".
Bishop of Almatí: «The Kazakh president called the Russians because he had no other way out»
Aragonese by birth and Kazakh by soul, Monsignor José Luis Mumbiela, bishop of Almatí and president of the Episcopal Conference, speaks with ABC from the great city of Kazakhstan to narrate the hardships experienced by the population since the outbreak of the protests on the 2nd of January. Ordained a priest in 1995 and assigned to Kazakhstan in 1998, Monsignor Mumbiela has been in charge since 2011 of a community of some 100,000 Catholics – a significant minority in a country of 20 million with 60 percent Muslims and 30 percent Christians, mostly Russian Orthodox. Its commitment is to help forge a system of coexistence between races and religions, unprecedented in the region.
'Baran', the visible face of the greatest tragedy in the traffic of small boats from France
Krmanj Ezzat Dargali answers the ABC phone call from his home in the city of Soran in Iraqi Kurdistan. He speaks in a slow, friendly tone, assuming despite the obvious sadness the role of spokesman for his cousin's family, Maryam Nouri Hamadami, one of the 27 people who died in the tragic sinking of an inflatable boat on November 24 in the English Channel. The body of the 24-year-old, whom her family affectionately called 'Baran', which means 'rain' in Kurdish, "was the first to be identified." "It's something very sad, very traumatic," says his cousin, who confesses that "we are still in shock about what happened."
"The regime continues to violate human rights in Cuba in the absence of a global consensus that condemns it"
This week Human Rights Watch (HRW) has submitted its report on
the situation of human rights in the world in 2021, in which he denounced the increase in repression and the "good moment" enjoyed by autocrats, given the lack of commitment from democratic leaders, more concerned with "short-term" interests. In the report, the NGO also refers to the alarming setback of basic freedoms in Latin America, as well as the "extraordinary" role of human rights defenders and journalists in exposing abuses, for what it does a call to continue supporting "the crucial efforts" carried out by these people to protect the rule of law, fundamental freedoms and democratic institutions in a period of grave risks for the region"
The state of Barinas, from the cradle of Chávez to the grave of Chavismo
Shortly after 6 p.m. on Sunday, January 9, almost all polling stations in the state of Barinas, in southern Venezuela, began to close. After 9:30 p.m., the government candidate, Jorge Arreaza, a man closely linked to the leadership of the regime, telephoned his main rival, the opposition Sergio Garridoand conceded defeat. Before hanging up, he wished her: «God bless you!" A few minutes later, he posted on his Twitter account: "Barinas dear. The information we receive from our structures of the PSUV (United Socialist Party of Venezuela) indicates that, although we increased in voting, we have not achieved the objective. I sincerely thank our heroic militancy. We will continue to protect the Barinese people from all areas."
Reference-www.abc.es